The phone rings and the lure of opportunity compels you to answer it. You say hello but, instead of a voice there's only silence… and a delay while the computer pushes the play button on a pre-recorded message. You mumble impatiently and the computer passes the receiver to a live human in Mumbai or Moncton. If it were SPIT or VAM, you could hang up or ignore the message. But it's a robocall, and the computer has noted that your number is attached to a live customer and worth calling back.

A robocall is a kind of phone spam like telemarketing but, rather than a live agent, it uses a pre-recorded message that invites a voice or keypad response from the recipient or transfer to an agent. It's autodialled by a computer, probably from a fake number known as a Caller ID spoof or phone spoof.
So, is it legal? What can you do about it? According to the CRTC, robocalling on behalf of political parties or charities is legal. It is also legal for organizations and companies you have business with to deliver essential messages about medical appointments, deliveries and payments, though legitimate robocallers are required by law to subscribe to the Do Not Call List (DNCL).
What can you personally do about robocalls?
Do not answer calls from numbers you do not know. Let them leave a message.
Never push a button or speak. In fact, do nothing that identifies you as human. Just hang up.
Search the Internet to see where your number shows up and remove it.
Block the number through your phone or service provider, though it won't do much good in the face of call spoofing.
Register your landline or cell number on the Do Not Call List (DNCL). However, with call spoofing, you may simply receive the same call from a different number the next time.
Government agencies suggest using a third-party app such as Robokiller, YouMail or Nomorobo to blacklist those numbers and even fight back against robocallers.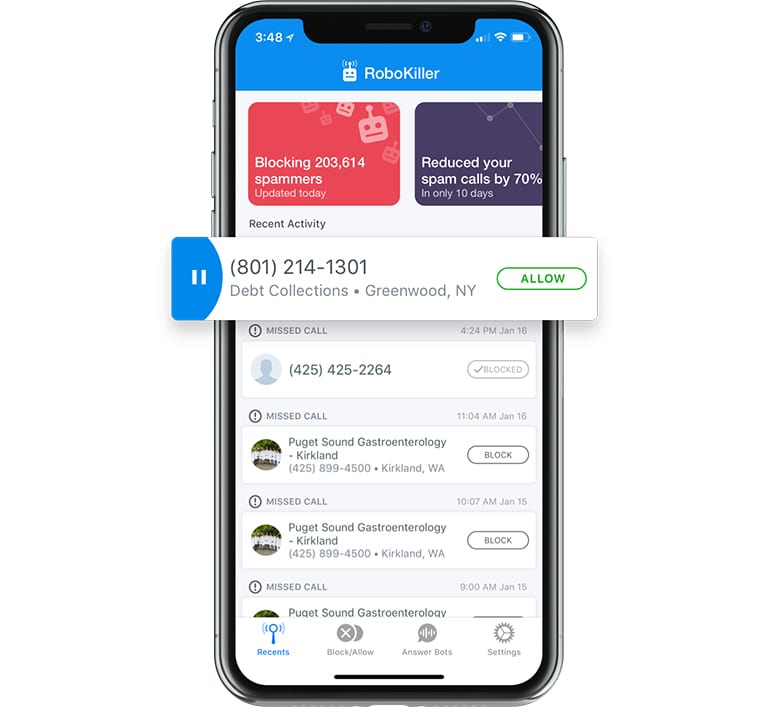 What if you as a business owner were tempted to use robocalling to advertise your service or pass messages on to clients? Do you ask busy staff to make individual calls, or do you risk the much more cost effective robocalling? Robocalling has made an ugly name for itself, and yet it provides a valuable service by lowering the cost of making multiple calls and by masking the identity of callers where privacy or security are a concern, such as shelters for victims of abuse.
Nevertheless, Canadian telecom providers were recently asked to start blocking some of the worst offenders' calls, and were given until this month, March 2020 to start tracing spam calls. The US government, for its part, is pressuring telecoms to adopt Stir/Shaken technology that can digitally trace the source of robocalls so they can go after the companies involved. May we expect this technology to make its way north of the border?
Earl Warhus | Contributing Writer