The Edge, A Leader's Magazine
A dynamic magazine and online hub that celebrates the unique personalities and accomplishments of entrepreneurs. The Edge inspires its avid readership to be entrepreneurial and to pursue their goals. By advertising with us, your brand can connect with a targeted and passionate audience.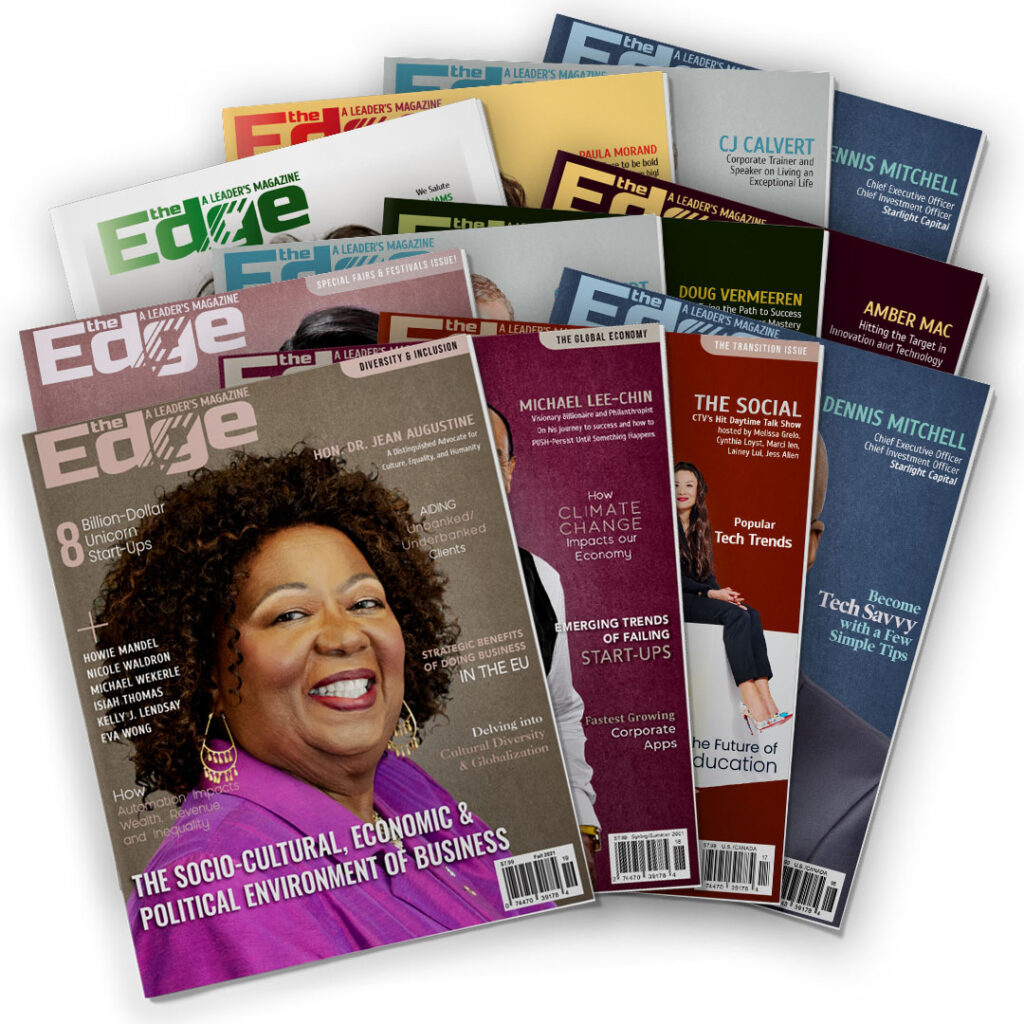 100,000+ Online Subscribers
Retailed in all Indigo & Chapters Stores
Publishing Print and Digital magazines.
Contact us for additional information or questions regarding advertising: