Unicorns have been around since ancient Greek and Roman times. They're creatures of legend: an animal, typically a pure white horse, with a large spiral horn growing from its forehead. We've had the unicorn food craze since 2017, thanks to the Starbucks unicorn frappuccino, and anyone who knows (or is) a preteen girl can tell you that unicorns are sparkly, pretty, magical, and extremely rare.
In finance terms, a unicorn is a privately held Startup company that's valued at over $1 billion. Where the mythological beast is impossible to find, a unicorn Startup is an extremely rare case, hence the comparison. It's extremely rare. According to 2012 research from Shikhar Ghosh, a senior lecturer at Harvard Business School, about three-quarters of venture-backed firms in the U.S. fail to return on capital. A recent report suggests that only 56 percent of small businesses started in 2014 make it to their fifth year. But the following companies have not only hit the billion-dollar mark, they're set to surpass it in the near future.

Argo AI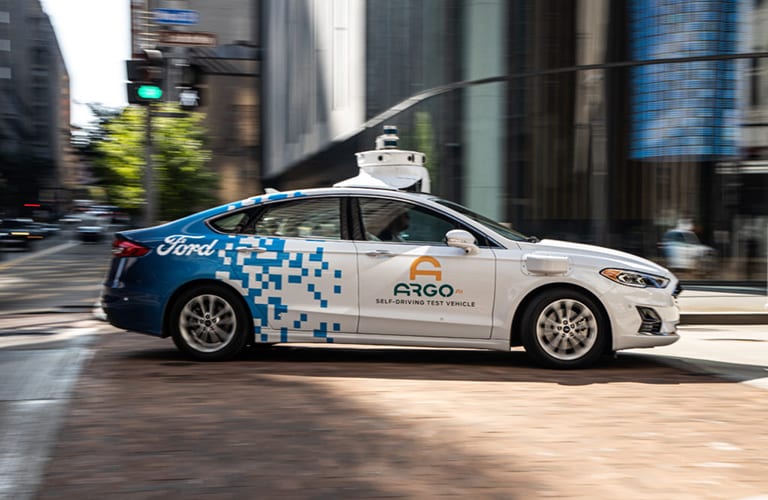 This Pittsburgh-based tech company, founded in 2016 by Bryan Salesky and Peter Rander, is taking the wheel – literally. Argo AI works on self-driving technology for automobiles, aimed at reducing accidents, clearing up road congestion, cutting down on parking spaces, and making urban transportation more affordable. They've received funding from Ford Motor Company, partnered up with Carnegie Mellon University and Volkswagon AG, and tested their technology on roads in Miami, Washington, Austin and Detroit.
"I came to Argo because I saw I had the opportunity to use my skills in a way that has the potential to directly and tangibly change society for the better," says Alice, a software engineer at Argo AI. As of December 2019, the company is launching a series of Argoverse competitions, where contestants benchmark their 3D tracking and motion forecasting methods for cash prizes and the chance to intern with Argo AI in the summer of 2020.

Horizon Robotics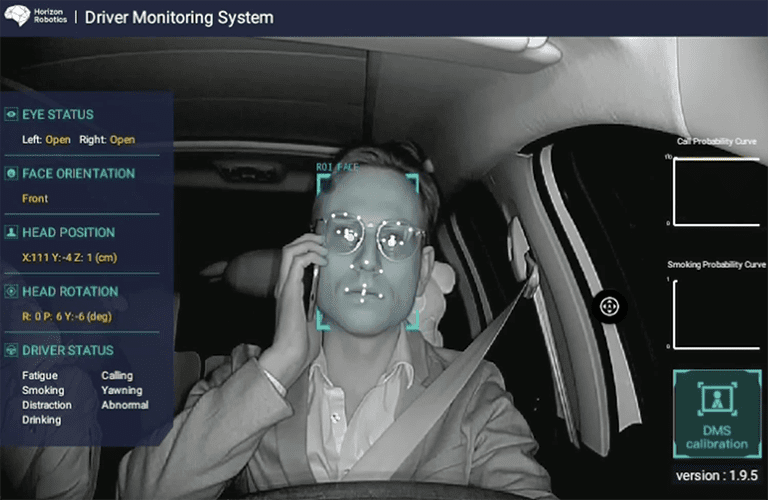 How smart will our technology become? Co-founded in China in 2015 by a group of leading AI (artificial intelligence) experts, Horizon Robotics is dedicated to exploring that question.
The company develops AI processors that are involved in self-driving cars, facial recognition, portrait and trajectory analysis, and ID authentication. They offer AI-based solutions for businesses, construction sites, parks and campuses, with the goal of lowering costs and increasing efficiency and security. With software that can warn construction workers to wear their helmets and where to watch their step (in real time), or individually analyze each passerby and car in a crowded city street, Horizon Robotics is opening up new frontiers of technology–with massive implications for the future.

Northvolt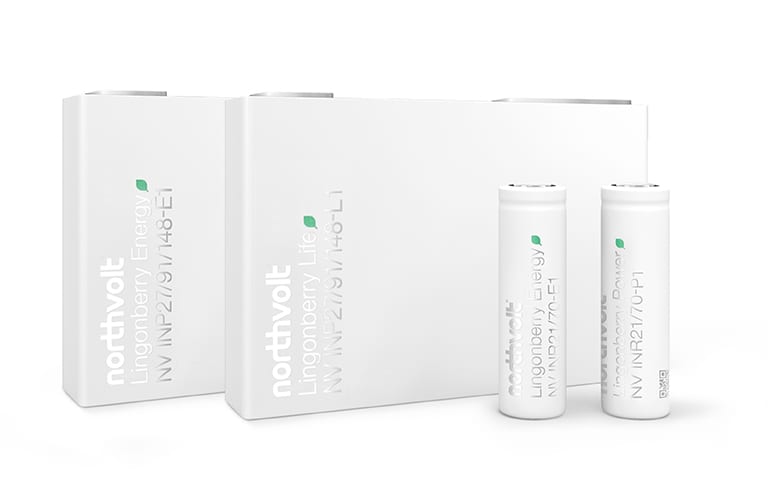 When Northvolt's project office was being set up in Stockholm, Sweden, the newly appointed Chief Financial Officer, Alex Hartman, was perched on top of a ladder installing the ceiling lamps while others dove into piles of cardboard boxes to put together IKEA desks. The story goes that those ceiling lamps haven't failed to this very day.
Since its inception in 2016, Northvolt's mission has been to produce the world's greenest battery. Founded on the principles of clean energy, recycling and sustainable processes, the company manufactures lithium-ion batteries in its gigawatt factories. They are absolutely, 100% committed to their mission: "Our costumers are not interested in greenwashing of any kind," chief environmental officer Emma Nehrenheim said at an EU debate in Brussels. "They want us to do it right from the beginning." Northvolt has teamed up with Volkswagen to start building a factory in Germany in 2020 and plans to deploy a battery energy storage system at an electric vehicle charging station in Västerås, Sweden alongside Swedish power provider, Mälarenergi.

Impossible Foods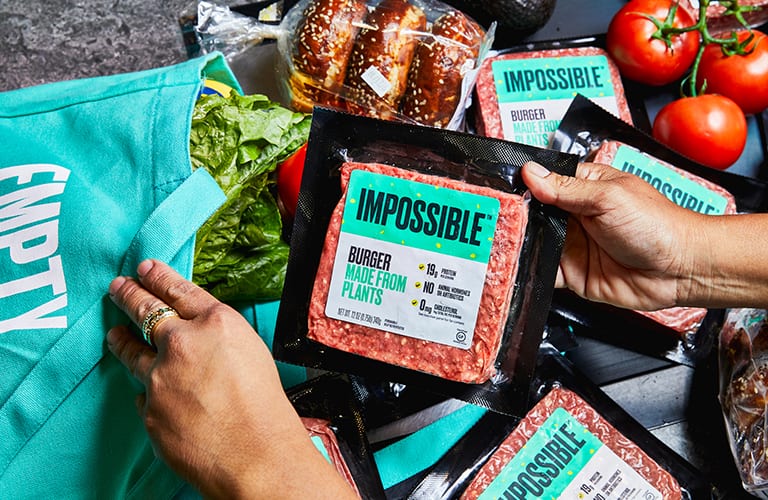 There's nothing like a sizzling, freshly grilled hamburger, hot off the charcoal. Unless it's an Impossible Burger, which is just like a hamburger but made with plant-based protein.
If you're questioning the burger, Impossible Foods would like to remind you that their food production generates 87% less water, 89% fewer GHG emissions, and 92% less aquatic pollutants while using 96% less land. The US-based company is leading the charge into the meat-replacement market, launching its 'first significant product upgrade'–the Impossible Burger 2.0–at the beginning of 2019. Impossible Foods quadrupled its sales in Asia alone in the second quarter of 2019, and subsequently partnered up with Burger King to offer the Impossible™ Whopper® in April. More and more people are scarfing down these plant-based burgers–and according to food bloggers on the Internet, they taste pretty good.

OLA Electric Mobility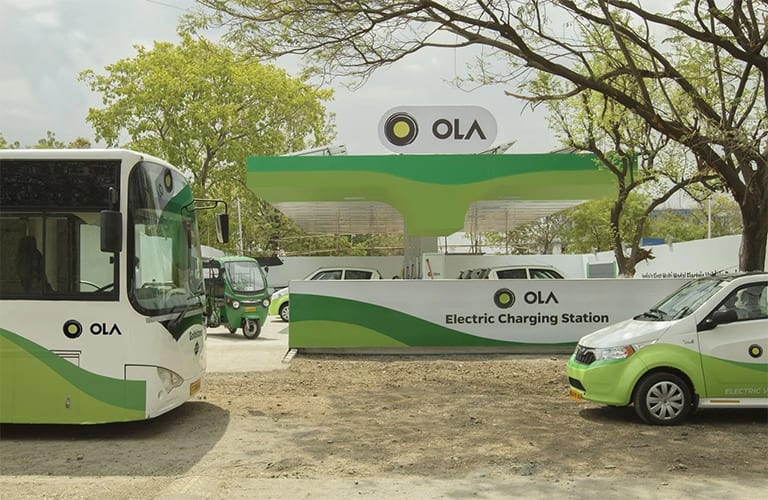 A spinoff of Ola, a ride-hailing company based in India that serves 250+ cities around the world, Ola Electric Mobility is India's first EV (electric vehicle) unicorn. They're dedicated to powering Ola's fleet of vehicles by electricity, aiming to have one million EVs on the roads by 2022. The Nagpur pilot, launched in 2017, included electric cabs, auto-rickshaws, buses, rooftop solar installations, charging stations, and battery swapping experiments, and had more than 200 EVs running on its app. In late 2019, a deal with Hyundai and Kia Motors went through, giving Ola $331 million in funding; their plans ahead are ambitious.
Gillian Robinson | Contributing Writer