For many decades the plant-based food industry has tried to break through to consumers beyond its base of committed vegetarians and vegans. Only recently have food production processes and technology given companies the ability to cross into the broader market of mainstream (i.e. meat-eating) consumers. Many took notice as these companies created partnerships with established and prominent financiers. Both Bill Gates and Leonardo DiCaprio were early investors in Beyond Meat, while rival Impossible Foods is partnering with Burger King to release the "Impossible Whopper," a plant-based vegetarian version of the fast-food chain's signature burger. The expansion of so-called plant-based meat alternatives – "veggie burger" is no longer in vogue – is set to have a lasting impact on the food industry and the way we eat in general.
Despite many attempts over the years, meat alternatives have never significantly caught on with the public. There have certainly been some bold (or perhaps desperate) enough to use insects as substitute for meat, an alternative that was met with mixed results. According to research, insects compete with chicken and beef as a viable source of protein. This prompted some daring ventures such as grasshopper burgers garnished with spiced mealworms, as well as a Silicon Valley cricket farm claiming these pests to be the next chicken.
Fortunately for many curious consumers, neither Beyond Meat nor Impossible Foods, the two current titans in the meat-alternative space, have to go to such squirm-inducing lengths to reach high-protein nutritional levels for their food. "The top five ingredients for the Beyond Burger are water, pea protein isolate, expeller-pressed canola oil, refined coconut oil and rice protein. Impossible lists water, soy protein concentrate, coconut oil, sunflower oil, and natural flavors as the top five ingredients for its burger," writes Al Root of financial news outlet Barron's. Both Beyond and Impossible have hit the mark in having their burgers look and taste like meat, right down to beet juice extract that replicates the look and texture of a juicy beef burger.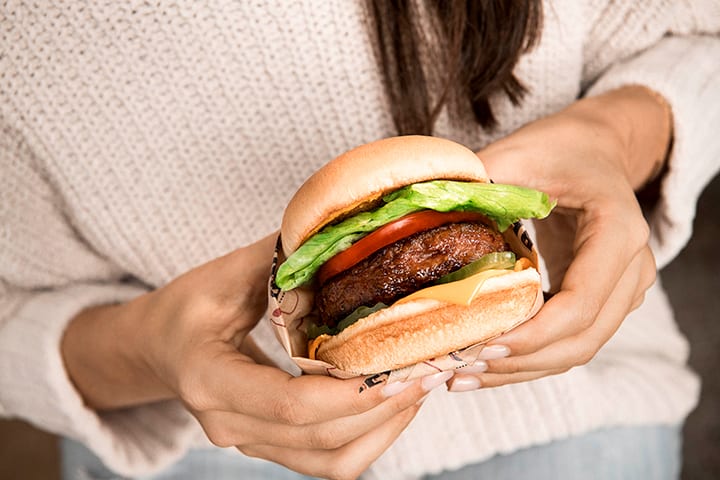 The word "flexitarian" might be new to you, but it refers to the key demographic that's changing the food industry so drastically. A flexitarian is a vegetarian that is flexible (or inconsistent) with their diet and sometimes eats meat, or alternatively, a meat-eater who is open to eating vegetarian versions of traditionally meat-based foods. This category of consumers has become the key demographic for the success of Beyond Meat and Impossible Foods. JPMorgan analysts have called Beyond Meat a "true disruptor and innovator" in the industry since the company went public. Beyond is shaping up to be the top performing IPO of 2019, leaving the IPOs of headline-grabbing Silicon Valley firms like Uber and Lyft in the dust. And while Impossible Foods is being eyed by experts as being the next unicorn, rival Beyond Meat's stock could jump 30% if it partners with McDonald's, as per the current buzz in the food industry.
The plant-based foods industry has gained so much momentum that it's causing a stir in the meat industry. Kirk Jackson, a cattle producer and the vice-president of the Quebec Cattle Producers Federation, launched a complaint with the Canadian Food Inspection Agency claiming that meat producers "just want a fair, level playing field." The complaint stems from Beyond Meat's use of the phrase "plant-based meat," because the term "meat" is defined as "carcass derived from an animal"; the concern is apparently that consumers will confuse the plant-based products for actual meat. It also may not help the case with the fact that Beyond Meat's CEO Ethan Brown has declared his goal to make animal meat obsolete and to "separate meat from animals."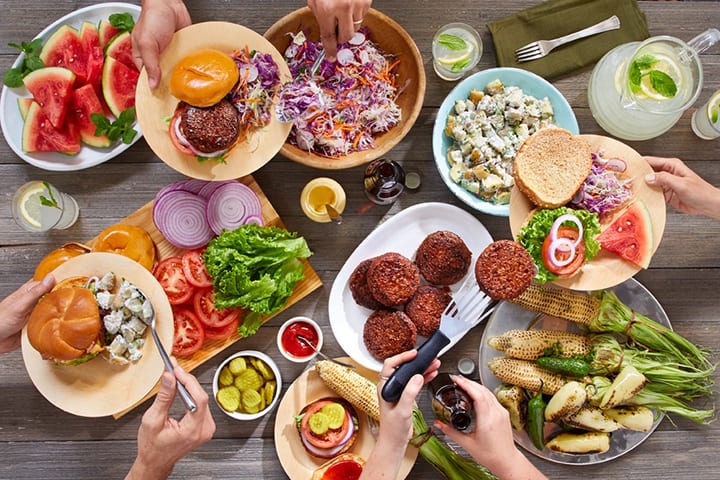 The current buzz surrounding alternative meat sources is reaching an all-time high and hasn't even begun to peak. Even Kentucky Fried Chicken President Kevin Hochman is considering including a meat substitute option, something he claims that he wouldn't have considered just six months ago. Hochman is only the latest to realize that once-skeptical buyers are now becoming increasingly confident of the convincing taste of plant-based meat alternatives. Gone are the days of dry and dubious-tasting soy patties; now we have a more convincing, beet juice-bleeding alternative.
Alex Correa | Senior Writer
All images © Beyond Meat