Sometimes the hardest part of starting a business is not having a community to help educate and guide you on your journey. That's what City MOGULS partners and co-founders Dani Kagan and Victoria Marshman strive to accomplish with their entrepreneurial platform. With so many events lined up, Kagan took a moment to speak with The Edge about what it means to be a mogul.
What is City MOGULS and how did you come up with the idea?
City MOGULS is a platform that connects entrepreneurs. We celebrate and educate entrepreneurs who are on all parts of their journey. It could be an aspiring entrepreneur, an established entrepreneur, but really focusing on the entrepreneurship community across Canada. And we run events and experiences to really connect those people, bring them together in meaningful ways, and also celebrate MOGULS who are giving back. The short version is, we started a community event when we were at the University of Toronto together. We were competitive dancers, so we loved the arts, we loved fashion, we loved dance, [and] we put together a community show to raise money for a Canadian charity. We thought it would be, you know, 50 people and maybe raise a few hundred bucks. It ended up being 200 people and [we] raised $5,000 for a Canadian charity. We thought 'what a fun idea' and we kept doing that for many years. After university, once we were kind of in our own jobs in the corporate world, we revamped it and really decided to focus on entrepreneurs on the runway. City MOGULS grew from one event [The MOGUL Awards] into a brand that we are incredibly proud of and excited for it to become a one-stop shop for entrepreneurs and great leaders.
What's your definition of a "MOGUL" and how do you find them?
A MOGUL is someone who is making waves in their industry, whether that's tech, finance, creative industries, marketing, AI, any industry that they're really making a splash in. And they've started a business that gives back in some way, whether they're a social enterprise or they have a charitable component to their business and they're really just doing incredible things and they're changing the way we do business.
How did you start Stratus Events?
So, Stratus Events is separate from City MOGULS. Stratus Events is our event production company that I run with Victoria Marshman, my co-founder. We kind of fell into event production as well—I was working for a big event production company in the city, she [Marshman] was working at the WE Foundation and we just started falling in love with the idea of bringing people together through events. And so, it kind of came about at the same time as City Moguls, and we started getting clients through Stratus Events and so Stratus Events is kind of on our client-facing side and City Moguls is its own beast of a brand.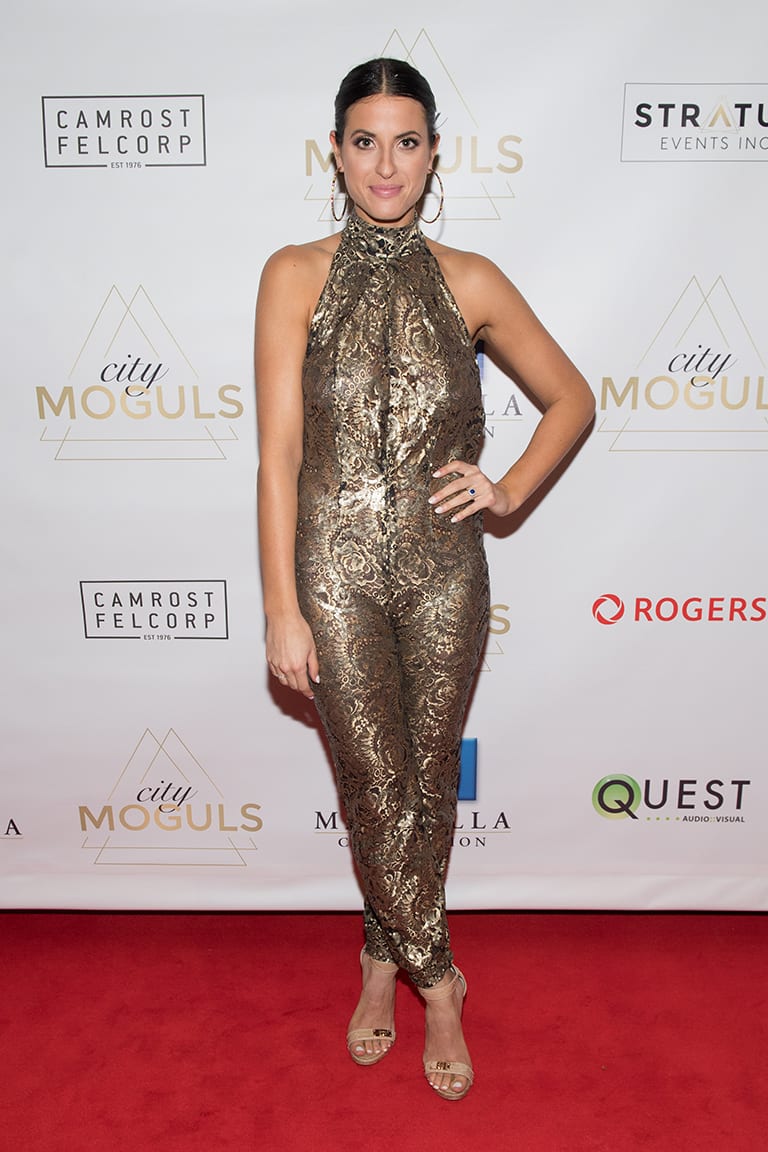 What's a business deal breaker for you?
I know this is so silly, but for me, I know if I get a bad handshake from someone, just going into a meeting, I don't know if I can do business with them. Seriously, it's really bad and we tell all of the people who come work with us—that's one of the first few things I tell our staff is like 'go in, firm handshake.' Especially, because I get complimented so much on my handshake, because I go in with a firm handshake. So, it's a big deal if someone's noticing it, so that's a big deal breaker for me, which is really funny. [Also] I think a big deal breaker now, is if a company has no ties to anything charitable or any kind of social enterprise of some sort. I went to an event recently and we asked the people on the panel what they do to give back and impact their communities, and no one gave a good answer and it was really disappointing. And I think that's where I draw the line—you have to do something, even if it's something small: it's mentorship, it's taking someone out for coffee as something that you do with an organization, you give 10 per cent of your profits as a company to an organization or charity. You are a social enterprise and there's just so many things that we can do now, and our generation is just so aware of it. They want to give to companies and buy from companies that have a social impact.
What kind of boss do you think you are and what have you learned about yourself?
I'm definitely a straight shooter, which is great and works in my favour most of the time, but sometimes it comes off too honest! I luckily have an incredible balance with my co-founder Victoria, who is much more patient. We have very different managerial styles in the best way possible and so together, we're one super-human! We both love to inspire our team to be better and be self-starters.
What advice would you give an entrepreneur, based on your experience?
My advice is always 'just go for it.' I think a lot of people are really scared of failure, really scared of losing money, and really scared of a whole slew of things and a lot of people come to me and say 'I want to start soon, I have to wait until it's ready.' And it's never going to be ready, it's never going to be 100 per cent, you just have to start. You have to do it. I hear people talk everyday but I want to see action. The most successful people are the ones [who] have failed really hard and fallen really hard.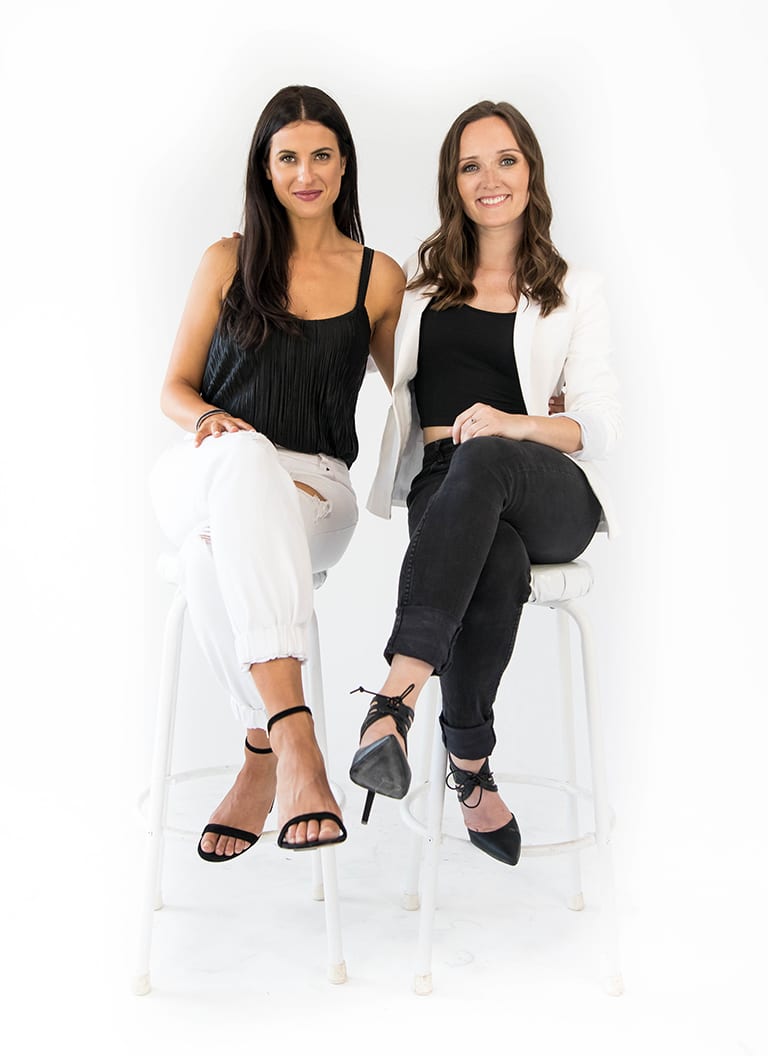 What upcoming events do you have for City MOGULS?
This year, there are three events you can attend. The first is Talk the Walk on May 7 in downtown Toronto. It's a full day entrepreneurial summit, which will include panels, workshops, and incredible talks all around entrepreneurship and leadership.
New this year is The MOGUL Retreat, from August 31 to September 2, in Algonquin Park. This 3-day mindful leadership retreat is curated for all types of entrepreneurs, who are on a mission to grow themselves. It's for people who want to learn, get back to nature, and be surrounded by amazing, like-minded entrepreneurs.
Finally, on November 5, we have our signature event, The MOGUL Awards, a fashion show that celebrates the top entrepreneurs in the country.
Dontei Wynter | Staff Writer