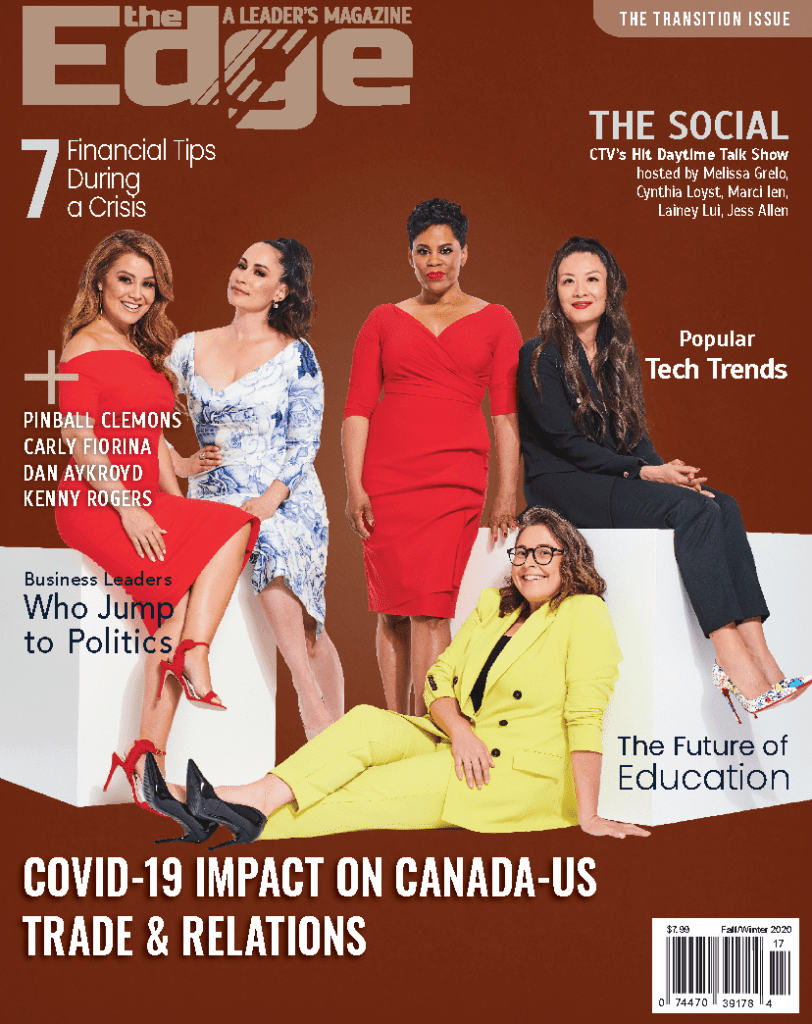 The Social is a popular Daytime Canadian Television Talk Show and socially interactive series, produced by Bell Media Studios. The show's success is due in part to the vast talent, leadership, and expertise that each host brings to the table. They took time from their hectic schedules and spoke with The Edge Magazine, about their journeys as hosts, and entrepreneurs, and how they deal with transition and change.
Melissa Grelo is a Canadian television personality, best known as a co-host of CP24 Breakfast and the moderator of The Social.
Cynthia Loyst is a Canadian talk show host and media personality. She currently hosts CTV's The Social.
Marci Ien is a Canadian broadcast journalist for CTV. She has been a co-host on the CTV daytime talk show The Social since 2017.
Elaine "Lainey" Lui is a Canadian television personality and reporter. She pens a website, Lainey Gossip, is an anchor on CTV's etalk, and is also a co-host on CTV's daily talk series The Social.
Jess Allen is a Canadian television correspondent and writer. She is a co-host of The Social, where she appears on air every Friday as the show's fifth chair.
Exclusive Winner's Circle Interviews
Michael Lutrell "Pinball" Clemons OOnt is an American-Canadian sports executive and former running back and return specialist who serves as general manager for the Toronto Argonauts of the Canadian Football League.
Cara Carleton "Carly" Fiorina is an American businesswoman and political figure, known primarily for her tenure as CEO of Hewlett-Packard. She subsequently served as Chair of the philanthropic organization Good360.
Daniel Edward Aykroyd, CM OOnt is a Canadian actor, producer, comedian, musician, and filmmaker who was an original member of the "Not Ready for Prime Time Players" on Saturday Night Live.
Kenneth Ray Rogers was an American singer, songwriter, actor, record producer, and entrepreneur. He was elected to the Country Music Hall of Fame in 2013.