The economy is impacted by several factors and there's little that a business can do to prevent a downturn. The best strategy for owners is to prepare for different degrees of turmoil that could emerge.
A business should be able to withstand economic uncertainty, or even better, should be able to implement tactics to thrive until conditions improve.
Here are some tips to help business owners ride out a bad economy.

Diversify Where Possible
Client diversification is a business' primary focus during prosperous times. If a recession hits, though, it helps to have a variety of clients since not everyone is economically impacted the same way. If your client base all hail from one area, they could be similarly affected and unable to support your business.
Diversification is also a good idea with respect to your products and services. While the instinct might be to pull back when turmoil strikes, you should consider it an opportunity. You can offer more services or additional products to drive new business and additional revenue.

Focus on Core Competencies
While diversity is recommended, it should stay within the realm of your core competencies. Diverting into entirely different directions could potentially cause issues with respect to operations, staffing, and costs.
What your business does best could be what helps it soldier through tough times. Stay focused and double down on your strongest assets and abilities. Even if it costs a bit more upfront, the payoff could be worthwhile.

Plan for an Emergency
When you're first writing your business plan, you should include a detailed section that outlines what to do in the event of an emergency. This should cover unforeseen cost increases, spikes in competition, and how to navigate a negative economic forecast. Facets of an emergency plan can include reducing staff costs, marketing initiatives, or restructuring loans.
It's okay to deviate from your emergency plan based on the specifics of a situation. Having a plan, though, ensures you are prepared for any speedbump along the way.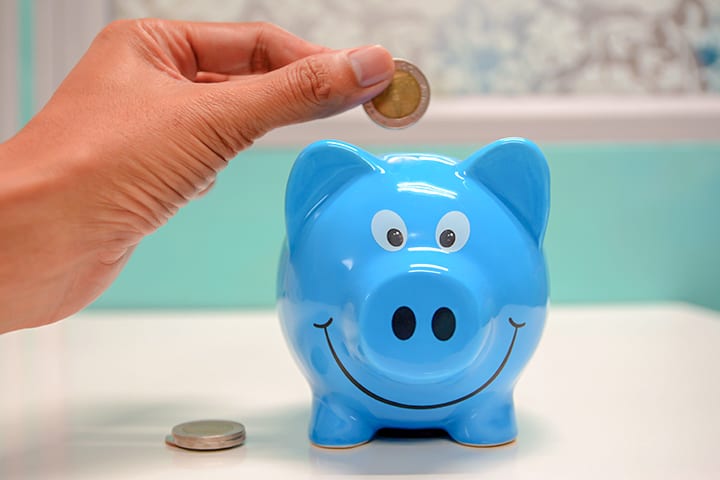 Consider your Industry
Most industries aren't recession-proof, but each reacts differently to economic challenges. If there's a precedent of your industry successfully navigating recessions, then you can consider taking more of a wait-and-see approach. Incidentally, if your industry typically gets hit hard by any degree of economic trouble, you should be as proactive as possible.
Let your industry dictate your first move with respect to riding out a bad economy.

Offer Your Current Customer Base More
Customer expansion is always important but if the economy is starting to nosedive, then turn your attention to those who already use and like your business. Ideally, many of these customers should already feel some semblance of loyalty.
You can roll out a loyalty or referral program, or even offer discounts to a returning customer.
This can drive revenue and bring more customers to your doorstep. Making your existing customers your word-of-mouth marketers and ambassadors could keep the side effects of a recession at bay.

Invest in Advertising and Marketing
Cost-cutting measures might seem like a respite from the harsh realities of a bad economy, but they're most likely not doing you any favours. When you sense that your business is about to struggle, don't listen to that little worried voice in your head. Instead, consider investing more in key revenue drivers like marketing, advertising, and communications.
Many of your competitors will be pulling back on this investment to save money. Conceivably, this should open prime opportunities to acquire a percentage of their customers. It might be the perfect time to buy some extra ad space in a newspaper, increase your social media presence, or buy some radio or television airtime.

Maintain Good Credit
Leading up to a recession or even a slight economic dip, make sure you're in good standing with your lenders. This will ensure that if you need to borrow funds, you will receive a good rate and get access to the amount you need.
The last thing you want is to have the bank knocking on your door while your business is trying to navigate any type of economic turmoil.

Keep a Level Head
As a business owner, there's no way to avoid whatever the economy throws your way. The best strategy is to be prepared and have the confidence that your business is strong enough to not only survive but to thrive during rough patches.
Don't forget that opportunity can present itself even during the most difficult times.
Rob Shapiro | Contributing Writer