Navigating a business can be challenging, but if you have a collaborative team and a resilient, entrepreneurial spirit, then you will most likely find yourself on top. For 2Social CEO, Lauren Shirreffs, the belief that there's no such thing as a problem without a solution, is a daily practice. Running a firm isn't an easy task, but Lauren found time to pull away and speak to The Edge about her business.
What inspired you to take this career path towards founding your own digital agency?
When I started this, I originally was a freelance writer and living abroad in London, using social media as a way to get people to read my columns [for] different publications I was writing for. I gained a lot of interest through social media. When I returned to Toronto, with my marketing and writing background, and the level of creativity involved with social media, I just started pitching local businesses – marketing companies, PR companies, and various clients. Within a year I had quite a roster of clients [who] I was working with. I started to recognize there was a real opportunity to use social media as a great way to help local businesses, as well as national brands, to reach larger communities and to get to consumers they might not otherwise get in front of. Being that social media at that time [2013] was emerging and becoming more of a platform for businesses to use, there was a great opportunity to start 2Social.
What challenges did you face when starting 2Social? Can you share some information as to your company's growth and future goals?
The things that you don't expect to be challenging when starting your own business, of course. You start your own business with a passion about an industry and helping others. Then you have to also wear different hats, such as curating and hiring an amazing team. You have to deal with a lot of rejection as well. You're not always going to win a pitch. You may lose a couple of team members. Also, I think it's quite common for a lot of entrepreneurs that want to do everything themselves and that's not really realistic. I think that was a challenge I had to overcome and learn, just [by] hiring the best talent – people better than you, to support you in areas that aren't your strength. That's really something that I learned just naturally over the progression of 2Social, and I have a great partner as well.
We started in 2013 as predominantly, a social media shop, and that really does continue to be our core competency. But we've really had to pivot and change within the seven years of business, alongside the changing social media platforms. When we launched, there was talk about why we should be on Facebook, and then Instagram came along and there were opportunities on other social media platforms. So, that posed a challenge of having to pivot, be agile, and change your business plan on the fly.
In 2016, we opened up our secondary office in Santa Monica, California. What's been really great there [is] we had super aggressive ambitions in our three-year plan that we were able to meet in one year, and that's been a really exciting success as well. We've also expanded our services quite extensively in seven years, as well as a good [and experienced] team.
Our client needs change, as well as their different business objectives. We work with many different industries: from beauty to food to cannabis. Always B2B and B2C – different business objectives across the board, and in conjunction, to an ever-changing online environment.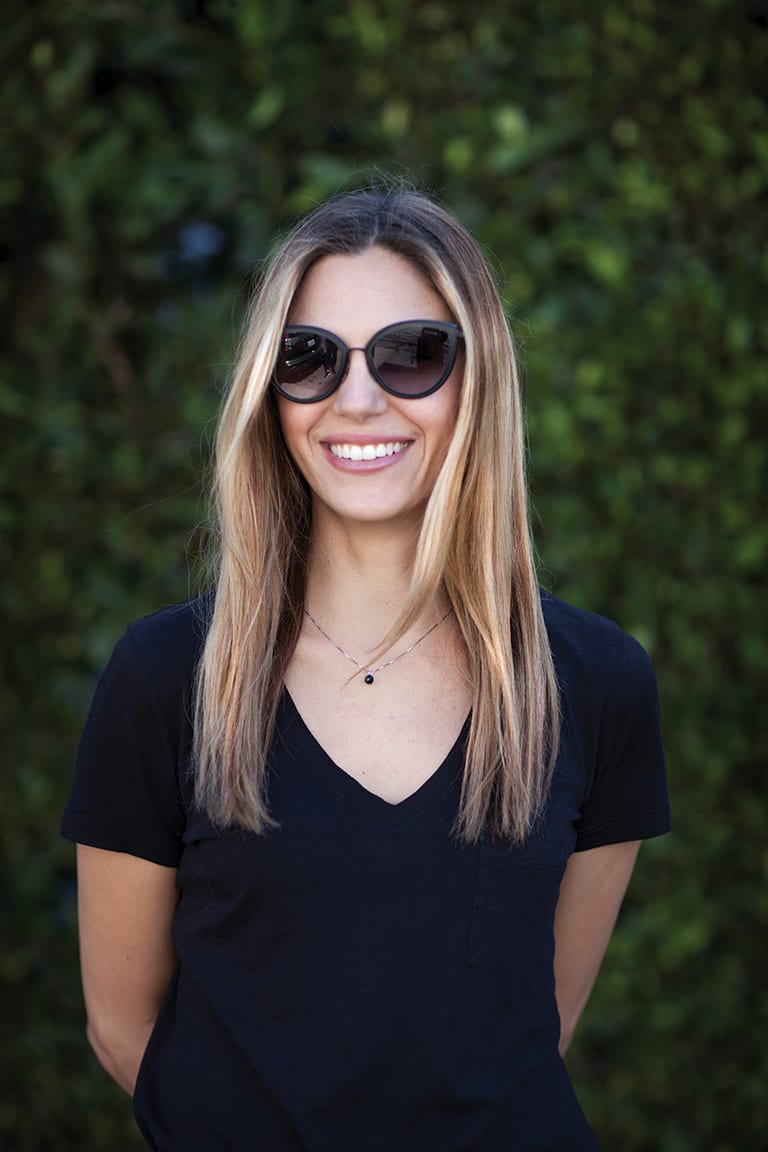 What makes your firm different from all the others?
We are funded and run by women. In the industry, most ad agencies are led by men, so that's an exciting point of difference and that allows us to carry a nurturing environment. I think the [main] point of difference is that we don't take on all clients that come our way. We take on clients that we share the same values and the same goals, and we really look at it as a partnership. We have complete transparency, open communication, we dive in and we're just as focused on the business objectives of our clients as they might be. We come from an entrepreneurial background, all partners are entrepreneurs with many past businesses, so we're really conscious of the bottom line for our clients. We look past just the likes and the online vanity metrics in really understanding how to use social and digital, against their business objectives.
How do you collaborate with your team to reach a solution?
I don't believe any problem doesn't have a solution, so I encourage and empower the team that if they come to me with a problem, they're coming to me with a couple of solutions to that problem. We have an open office environment in that it's a "loft" style, so there is no little corner to hide in. Everybody is open to sharing their creativity and ideas and working through our problems together. So, I think it's about the community and internally and how to interact and work together as a team to find solutions to those problems and, we never bring a problem to a client. The team doesn't bring a problem to me without exploring all the solutions that might come into play.
What do you believe to be the key to building new relationships, professionally and personally?
For us here, it's really about leading our clients, and I think being honest in what our suggestions for solutions or services might be, to whatever their business problem is. We really believe in authenticity and approaching social platforms, or anything digitally with a positive light. That's really been key to building those relationships with our clients, because we approach it as a partnership. They really look at us like partners because we lead the way, we're bringing new ideas, we're exploring all solutions and we're completely honest and transparent with the work we're doing.
What was it like being invited to the exclusive Forbes Agency Council and what does it offer?
It was really nice actually. I wasn't really expecting it and to be recognized with all those amazing entrepreneurs they have, it's kind of a global community. It was really rewarding and it's a really nice community, because they opened up just like a back platform to the entire agency council where you can collaborate and connect with other entrepreneurs in different businesses.
What it offers is an amazing, well-known platform to share your thoughts, your wins, your successes, your tips, and your tricks to larger audiences and maybe like-minded people as well, because of their readership. It's amazing for networking, it's a fantastic platform to share what we do at 2Social and present our team members as leaders in their fields
Where do you see the future of the digital marketing industry and how do you plan to stay at the forefront of it?
I think it's going to be everchanging and always evolving. At the end of the day, to look at digital marketing and all the varying platforms such as "TikTok" and all these new mediums to share really cool stories and really cool brand messages. It's really just again understanding the consumer and defining the values of the company and how you want to communicate them. So, it's really just always finding the solution to our marketing problem and it's just other avenues and platforms to reach more people. It's going to keep evolving, there's going to be new opportunities to successfully target, and reach a variety of people globally.
How we plan to stay on top of it is always the same as we've been doing. Being nimble. We have team members that are always listening to popular trends. We go to the most recent conferences. [Since] we have our office centred in Santa Monica, it's such a great hub for emerging tech trends, digital trends, marketing trends, but also really interesting businesses and start-ups. That often inspires us to see what really cool businesses are doing to reach consumers in creative ways and we're just going to continue being agile and nimble and continue offering the best services, rounding out our services, continue to scale, and offer our clients the best.
In one word, describe your leadership.
I think that my leadership is, "collaborative". I really get infused with the team, I'm not above them, I'm beside them. We work through the problems together; I hope I lead to inspire.
Dontei Wynter | Staff Writer