Picture this: you've cleared every level, collected the top badge, and are sitting atop the leaderboard – all without leaving the comfort of your office chair. You turn to your cubicle buddy for a celebratory high-five in completing your employer's latest round of training programs.
While it may sound like you're gaining battle ranks in a popular online game like Fortnite, gamification is making waves in the corporate world. By adding gaming mechanisms to internal processes, such as team training, corporations are producing more engaged employees and amplifying their market performance.
Here's a look at how gamification is transforming forward-thinking businesses, not only on an internal level, but among their customers.

What is Gamification in the Workplace?
Put simply, gamification involves incorporating gaming mechanics, behaviours, and design into non-gaming activities such as learning, training, and other workplace tasks. This doesn't mean that companies are building games for business purposes, but instead they're expanding existing activities to include environments that focus on a points system, badges of completion, and leaderboards.
The strategy is a game-changer for many businesses, as this report from MarketsandMarkets predicts that the global market for gamification will be valued at $11.1 billion (US) in 2020, up from $1.65 billion in 2015.
As just one high-ranking example, Google implemented a rewarding gamification strategy to encourage employees to submit their travel expenses on time. When staff filed their expense reports, every penny saved from their pre-allocated travel budget was either paid back to them or donated to a charity of their choosing. Within six months, employees were 100% compliant with the new process.

Why Gamification Works
While the above example from Google relies heavily on a cash reward, it also entails psychological underpinnings. Gamification is fueled by several psychology principles in order to succeed, including:
Satisfying our human desires for recognition, praise and rewards.
Bolstering a sense of community in the workplace.
Developing a narrative around a mundane activity to make it more engaging.
Relieving stress and cognitive overload.
The desire to keep playing and keep winning.
By triggering emotions that are linked to positive outcomes and experiences, more and more businesses are turning to gamification to increase engagement and loyalty among their teams.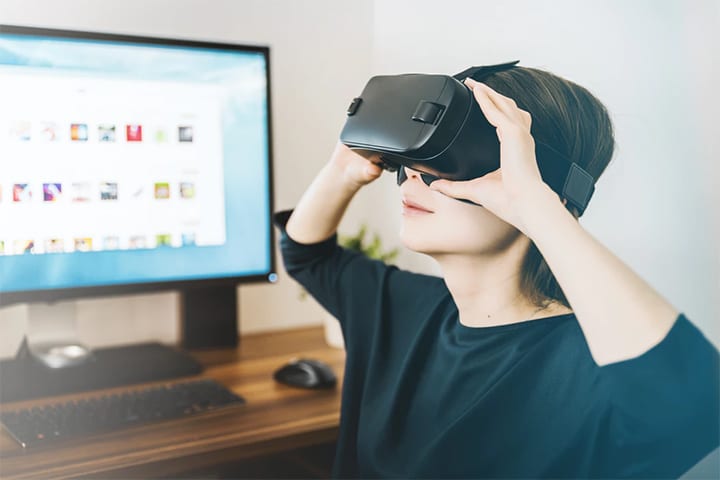 How Businesses Benefit from Gamification
The success of gamification strategies is branching beyond just internal activities. Businesses in B2C environments have reported greater social engagement, increased web traffic, quicker conversions, and more sales by using gamification initiatives with their customers.
Consider Nike's running app, which encourages users to tap into their competitive spirit by tracking and sharing their training stats to reach various in-app goals. The result? Users are inclined to run more, which requires more gear – and more sales for Nike. In less than one year of gamification activity, Nike improved its already-dominant share of the running shoe market by another 10%.
Starbucks' gamified loyalty program enables consumers to turn their café visits into rewards. Each purchase grants buyers virtual "stars" that can be redeemed for free beverages and food. Weekly challenges encourage more than 120 million registered mobile users to make more purchases, earn more stars, and reach their goals faster.

How to Stage Gamification for Success
Whether you're looking to build a stronger, more connected workforce or increase customer retention and sales, gamification has the power to boost business results for both large corporations and startups. In fact, Gartner estimated that more than 50% of organizations were expected to turn to gamification by 2015.
If you're also looking to step up your game, consider some of the following strategies:
Tie in your business needs. Gamification won't yield positive results unless it translates into business gains. Remember: these could be more than monetary. Your ROI could improve internal processes (like the Google scenario), increase customer loyalty (like Starbucks), or even train staff more effectively.
Focus your approach. Among start-ups and small businesses especially, it's imperative that you stagger your investments. Plan for gamification initiatives internally with your team or externally among customers – but not at the same time. Measurement and evaluation are also essential to make the most of this investment, so be sure to track the effectiveness of your programing.
Use simple storytelling. Creating a narrative will not only keep users engaged but will also give them context as to why they should participate. Intricate gaming plots aren't the goal; keep it simple to ensure users aren't thwarted by complexity.
Test and fix. Start small and conduct trial runs in-house before a larger launch. This will ensure you can test the system on multiple devices and operating systems, and then fix any flaws before a large-scale launch.
Gamification activities that are well designed, tested, and executed will be better staged for success. This is one trend that is proving to be more than just a buzzword. Gamification can create powerful emotions among your customers and employees that increase their engagement, loyalty, and your bottom line.
Michelle Novielli | Contributing Writer