Explore How You can get your edge with a free issue of The Edge, A Leader's Magazine
A feature story on a Dragon from CBC's hit series Dragons' Den, Manjit Minhas. There's also a look at Socially Responsible Companies to Emulate, and How Podcasting Can Help Your Business. In our Special Fairs & Festivals section, we highlight the exciting and informative shows happening around the city and how they can be good for your business.
Print & Digital Subscriptions
The Latest Trends in Business, Leadership, Money & Finance, Tech & Innovation, and Start-ups
Digital Flipbook
1-Year Subscription
Digital Flipbook
2-Year Subscription
Single Flipbook
Digital Issue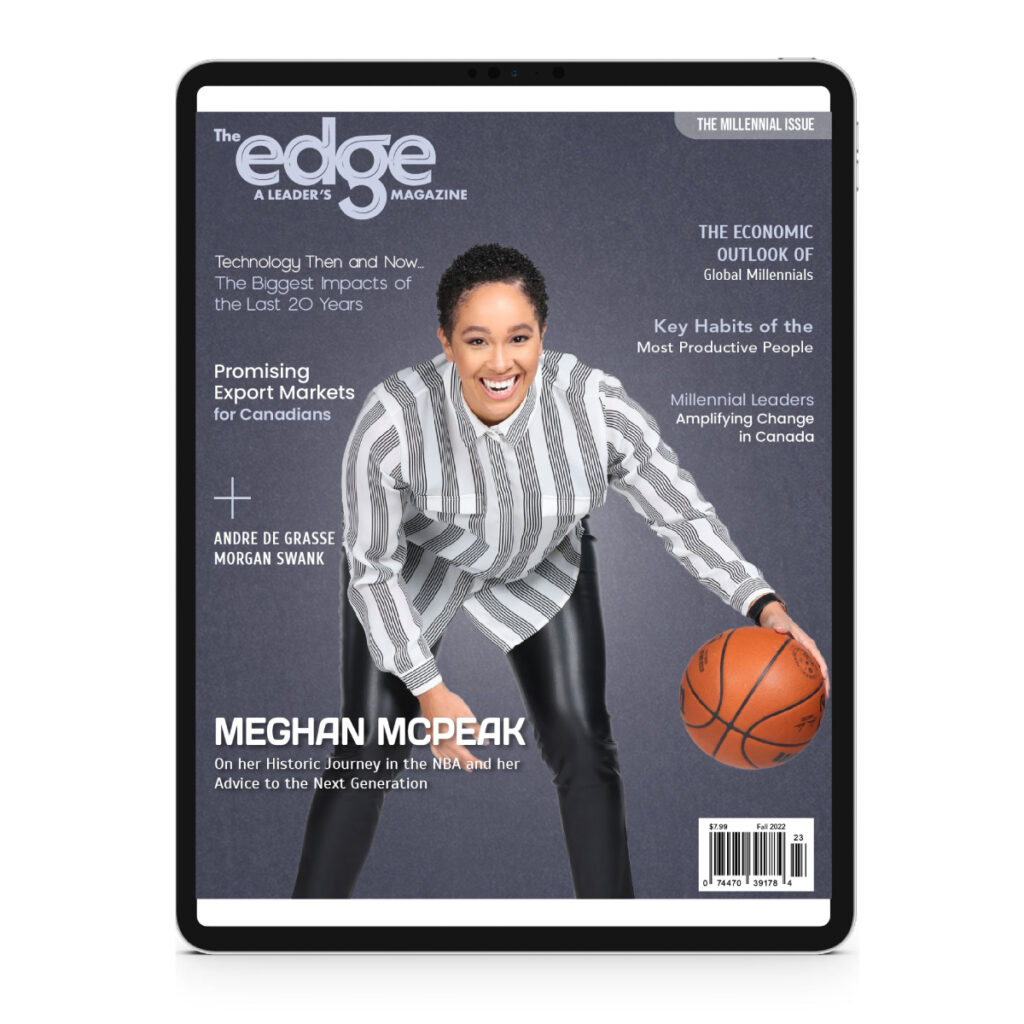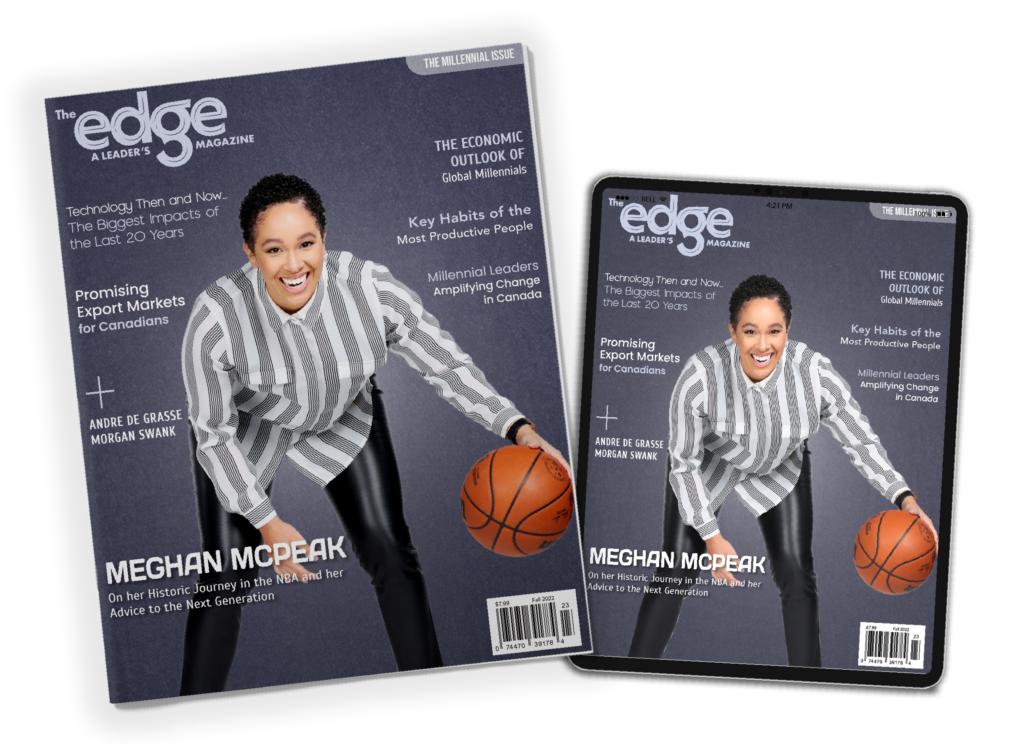 Features Meghan McPeak on her historic journey in the NBA and her advice to the next generation.