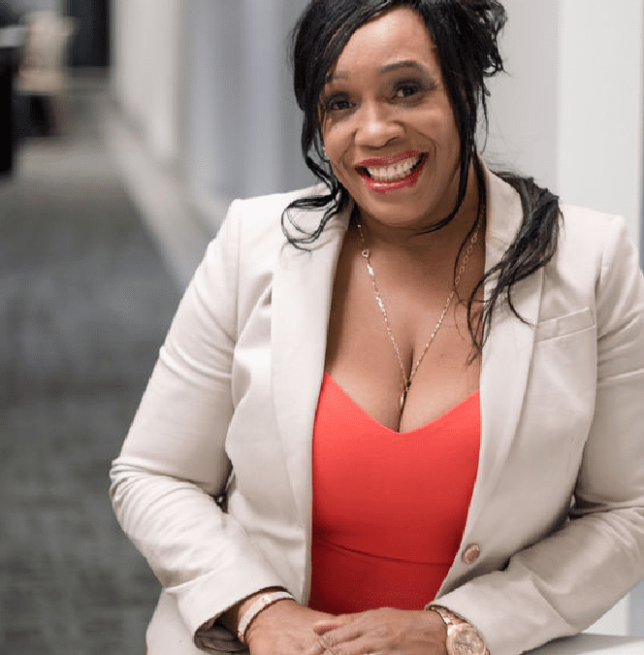 Photo courtesy of Althea Clarke
Althea Clarke
Althea Clarke moved to Canada when she was a child and built her own success story. After earning certificates in business operations and hairstyling, she opened her own salon,…
By Author: Shirley Graham
which she ran for more than a decade in her adopted hometown of Calgary. She parlayed that success and her unique personality into her own TV interview show, Island Tea with Althea, which is broadcast across Canada on Rogers' OMNI TV. There she's interviewed many notable community figures, from elected officials like Calgary Mayor Naheed Nenshi and new Alberta Premier Jason Kenney, to world-renowned musicians. She took some time out of her schedule to speak with The Edge.
You ran your own business for many years before your TV show. What did you learn as an entrepreneur that has helped you on your show?
I learned that business is difficult, first and foremost, and I believe that it has to be a team effort. I found it difficult when I first started, not knowing how to relate to my staff. The team is important because they make a big part of your business, so I think team-playing was big for me. Leadership is important, you need to have leaders. If there are people who are not like-minded or on the same page you have to cut them loose – because the price could be the growth of your business or even losing your business altogether.
Do you still run a salon? How do you balance that with your show and related duties?
I ran my salon for a year while I had my show, so I did both for one year. I had to really schedule myself properly, and I also had to do a lot of meditation to stay focused. I did a lot of healthy eating, a lot of exercising, and I needed a team to help me, I had to have a lot of like- minded people in my corner to help me to succeed. I always say that God anoints men, but other people hold your success in their hands.
You have a very unique interview style. How did that come about, and what does it add to your show?
I've always been a unique person. I think if you are gifted with a certain talent or purpose, it comes out naturally. I think if you were born a great cook, you can still burn something. But if you continue to develop that skill, then you'll really see it's something you were born with. It was made for you. Purposeful.
How do you feel this adds to your show?
I believe that [my style] touches people and that's really important to me. I like to share my values because I do think they're good values, and along with my style and uniqueness, I feel like I can actually touch someone's life and it can really help.
For instance, I think inspirational thoughts every day, I meditate, I pray, and I enforce positive thoughts in my mind. As soon as I share a video, somebody calls me and says, "I needed this, oh my God you can't believe how you saved me." So you learn to give thanks to God first thing in the morning so that you can succeed the rest of the day, and you're going to reap the benefits some time, some way – you're going to sow the seeds and then you're going to reap the harvest.
You've said that you've been inspired by failure because it makes you work harder. Can you elaborate on that?
Yes. I have failed many times in my life, and
I didn't understand my failure and I didn't understand why I was failing. There were times that I thought I was cursed, that I had bad luck on me, that I thought I wasn't a good person, but as I investigated and continued to pray and continued to meditate I realized that all my failures were my success. They did not define who I would become. So, failure is a part of all of us, it is what grows us, because I think if we succeeded in everything we did, we would be bored. We wouldn't see the value in success, we wouldn't be thankful, and we probably wouldn't continue pushing, so failure becomes our success.
I always say that Maya Angelou, if she had died at 20 years old she would have died as a single mother, a rape victim, a prostitute, and a homeless woman; instead, when you hear Maya Angelou's name it holds power, it stands for honesty, character – it just holds so much. The hard times didn't define her; her struggle was part of a great success.
How did your experience moving to Canada at a young age shape you as an entrepreneur?
I believe that growing up, going through a lot of defeat, knowing that I want better than what I've seen around me and where I'm coming from, I wanted to do better, I just wanted to be better. I didn't want to be left without; I didn't want to just exist. It didn't have anything to do with where I came from because I came here very young. I just knew I wanted to be remembered as a magnificent person.
In Grade 6 I ran track and field for the city, breaking records, and I was on my way to the Olympics. I was about to go run for Canada in the Olympics, but at 19 I got pregnant. I always knew that I wanted more and I just never ended up there, but coming to Canada didn't really shape anything compared to the Caribbean, because I didn't know the Caribbean; I've been here for 48 years of my life.
What have you learned from speaking to so many politicians and leaders?
Oh boy! I've learned that we as Afro-Caribbean people need to integrate ourselves into the system so that we have a voice working for us. Until we come together as a unit we will always be at the bottom. We need representation, that's what I learned from being around the government.
What's your experience been like bringing some "island" flavour to your community in Calgary?
It's been tremendously hard. Our community can be hard, we are stubborn, and everyone can't be the same thing. Some of us have to be doctors, some have to be lawyers, some have to be dentists, but we can't all have the same spots. If we do have the same spots, there's a lot of room for us to grow, but for some reason our culture doesn't seem to get it. We're still working really hard to get the support from the Caribbean
and the African community in Calgary. I find that the Africans believe we are separate – they don't believe black is black, they believe we are different people, different races, which, for me, is very unbelievable. So, I do find the Afro-Caribbean community a bit hard to pull together, but I believe with hope and faith anything is possible. It's one race, one nation, right? Anything is possible.
What are your long-term goals for the show?
My long-term goal for my TV show is to show unity, to show our community that we all can be successful, we all can be talented, and I'm hoping that I can bring us together by integrating the government with the community, by inspiring different interests in Afro-Caribbean people. I want them to know that they can be trustees, they can be doctors, they can be mothers if they choose – they can be a TV personality! We just have to work together.
The biggest thing for me is to learn respect and love for each other in our community. We don't respect each other, and we don't love each other, and I think that's because we don't love ourselves. Once we start to value ourselves, we are going to value people who look like us. For me, that's the fight right now: to realize that we are important, we are loved, and we are special. The word is "unity." I just want unity among black people because once we achieve that, we will be unstoppable.
You were saying that you like to bring about positivity, is there a certain quote you live by?
Who hates you, love them; who helps you, help them. I have to be the example. I want to be the example, so I will take all the defeat and turn it into positivity. I want to be the difference that everyone is talking about in our community. Everybody says they know we don't like each other, they know that we don't get along they know we are crabs in a bucket, but I don't want to know; I want to be the difference, I want to be the example.
I used to say, "I hate people, I hate being around people, they're so mean and malicious and evil," but that's not what the Bible says. The Bible says we have to love each other, that's what we were made for. We weren't put here to divide, we were put here to multiply, and because we were put here to multiply we need to love each other, we need to grow together. You can't have life without people.
I also just wrote a book; I have two books available on Amazon, actually. I'm a contributing author in the anthology I AM a Brilliant Woman Volume Three; my story is called 'Life with A Purpose.' I also just wrote a full book by myself called Removing the Mask. That book is huge, and it tells you how to release everything that was bad in your life so that you can be free to move into your future. Removing the Mask is very big because a lot of people in the world are hiding behind a mask, no one has lived through their truth yet. They're scared, or they're carried by fear, and I have to take my mask off so that I can live in truth of me and be the person that God has made me to be and live the purpose that God has for me, which is amazing. I just wanted the book to be out there because I feel like it's a powerful, life-changing book and maybe it will give people strength to remove their masks and to move into their light.
Next Profile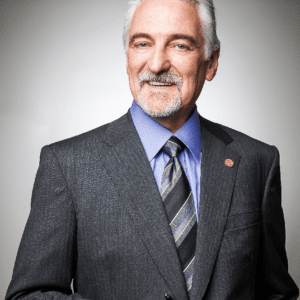 Ivan Misner
It's not a stretch to say that one man single-handedly changed the way people think about networking.