If you have plenty of passion for your budding business but lack a little inspiration, then brothers Cody Hock, Esq., 26, and Cole Hock, 24, are the kind of people you want to network with. These young entrepreneurs are the kind that wouldn't surprise anyone if they ended up on Forbes' 30 Under 30 list, thanks to their new company, Up North Management Group, where they represent gamers and athletes.  Their media mogul status is on the rise and The Edge had a chance to catch up with them, despite showing little signs of slowing down.
What made you guys want to partner together with Up North Management Group?
Cody: So, Cole and I both come from the entertainment space on different levels. My background is in traditional film and television, while Cole's is in music. We are both avid video game players and have been playing video games for the majority of our lives. And looking at the marketplace at the entertainment phase, we saw a real opportunity with e-sports and gaming. I think the world really saw a change when Ninja was playing Fortnite and Drake hopped on and that really made it mainstream. After that we kept following it and we were like 'okay, maybe there's an opportunity in this space for us to get involved and start working with creators, streamers, gamers and build their careers.'
Cole: I think the influencer-marketing world has been around for a few years, even before gaming and e-sports really popped off and everyone knows about it. The opportunity that we saw with gaming is that there are these kids and they're literally 18, 19, 20-year-olds and they're making a ton of money but just aren't probably guided in the best direction. So they're being underrepresented and there are brands in the space that take advantage of these kids, because they're so new and don't really know their true value.
What makes people want to partner with you versus the competition? How do you close a deal with a client?
Cody: I think that you know, obviously we had to build our reputation and build our client base and establish ourselves. Then once we do that, we implement our ideas for that individual and then have that filter out and then get certain press for example. One thing that we did for two of our clients, is create a digital series on their YouTube channel called Next One Up and basically it was an opportunity to pair professional athletes with our two clients. Our idea was to bridge the gap between mainstream culture and gaming and thinking, 'how can we elevate our client's platform while at the same time bring them into mainstream gaming and sports?'
We had an athlete come on, his name is Tyreek Hill, he's a very popular NFL player and he had a YouTube channel and wanted us to promote it. Once we dropped the video with him, [it] took him from 45,000 subscribers to 105,000 in about two weeks (which was pretty crazy). And that was our proof in the pudding, so to speak. And a lot of the bigger companies like to play the volume game and when you get into that, you aren't able to spend quality time with your entire roster. I think your focus really goes towards your top talent and the talent that's not at the top gets undervalued and overlooked a bit. Cole and I want it to operate as a boutique company in a sense that we don't want to have too many people, that way everyone's goals can be met, and everything can be tracked.
Cole: We've only had the company for a year but at the end of the day, we may not have the biggest name out there, but we let our work speak for itself. At this point, me and Cody have the utmost confidence that we've done some really unique things that haven't been seen or done before. And I like to take the same approach that I do with the artist management side with musicians. When we sign a client, we ask them to make a list of five goals or objectives that you want to get done in the next quarter, or whatever it is from now. We really want to know their long-term strategy and how we're going to get there to hit all these markers. And I feel like a lot of people aren't really doing that with their clients. There are companies out there that do the same thing we do that have upwards 100 to 150 clients. But at that point, if you're not a top talent driving money, you're just gonna get lost in the sauce.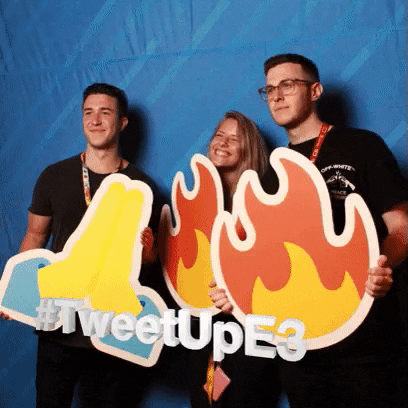 Cole, you're also President and CEO of your own music management business, Hock Management. How does it feel to be your own boss and feel responsible for how things run?
It's great. It's obviously a little scary at some points, being in your 20s and running a business, but I feel confident with where I've built it so far. Plaza signed Drake's OVO Sound label and he's in good hands over there and working on a debut album now. I have a couple producers I just signed and a new artist from Vancouver that I'm really excited about and I'm keeping all that going and keeping that balance running Up North [Management Group].
Cody, how do you feel being co-founder of Up North Management Group and doing what you love?
There's this ton of pressure being an entrepreneur and starting your own business and sometimes not knowing when the next dollar or paycheck is going to come in. But I think that being so young for both of us, we're at that point in our lives where we can take that risk and with that large risk comes a large reward potential. And that's something that really keeps us going, but a lot of it really is self-discipline. You're getting up every day and you have to make it happen.
How are you getting your foot in the door with Complex and Instagram? How are you getting those meetings?
Cole: Those are just hustling, really. It's all a grind but it's just making sure that we're networking at all times, whether that's going to important gaming events like PAX or Twitch Con. The more that we are doing really unique things the more that people are going to catch on and be more familiar.  When it comes to the Complexes of the world and those more mainstream millennial-leaning brands, those are all strategic on our part.  Your network is your net worth. Whenever I don't want to go to an event or whatever it is, especially in the early stages of a company, you've got to make sure to take advantage of all opportunities.
Cody: It's everything from reaching out—cold emails, cold calls, all day long if you're trying to get to someone. Sometimes you go on LinkedIn and try to figure out their email address, which is what we had to do in the early days. Now we're more established and have more connections but sometimes you go for coffee and pick people's brains and having to figure it all out. At the end of the day it's meeting as many people as possible.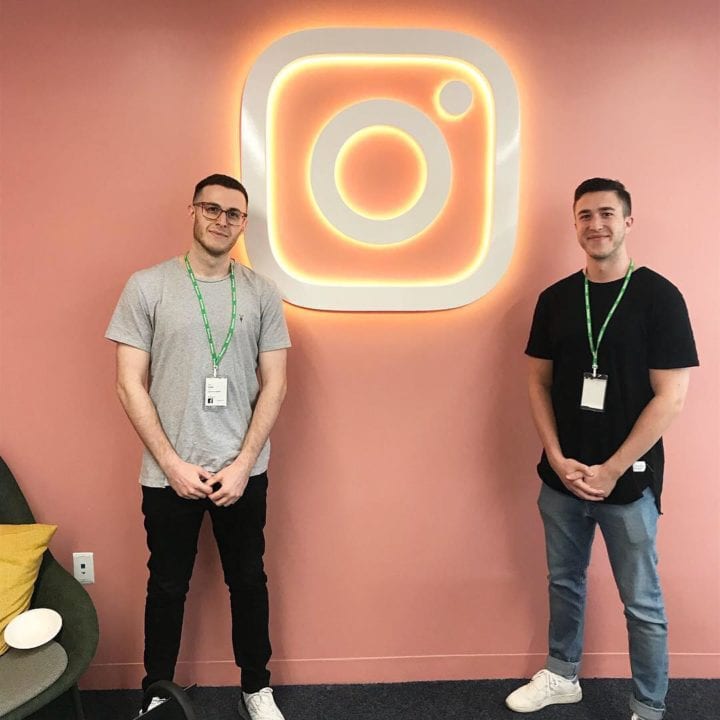 How did you build your business? Is there an office or is it more remote?
Cody: We're based in Toronto. A lot of the time we're travelling and going to events and things like that. I think our business reflects the times, where you really don't need an office and you really don't need to be at one place at one time, all the time. You can be really flexible as long as you have your computer and your phone, that's your office.
Since your father is Joel Hock, president of Solutions with Impact, you're no strangers to celebrities, having worked with your father's charity event, Rally for Kids with Cancer. Did he give you any tips or advice?
Cole: I feel like we gained some characteristics and traits from him, like being pure hustlers. I don't think a lot of people would be built for what me and Cody are doing—starting a new business and it's a learning curve and figuring it out as you go.
Cody: It's really mostly emulating his qualities, since he's an entrepreneur himself and he built his business with hustle, energy, and time. That goes into the dedication to his work and the time that he has for his craft. And we really try to emulate that in our business for sure.
You also have to have a strong support system around you, with your family and close friends to understand. Our family is understanding, our girlfriends are understanding, and I love to talk about Up North 24/7, to the point where it drives people crazy because I'm so passionate about it. Cole is the same way but it's nice to have Cole to balance me out and myself to balance him out during the tough times because we have different perspectives. And coming together is very easy and it's a lot better to have someone to lean on as your partner. I'd rather try and fail than not try at all.
What advice would you give to future or current entrepreneurs at any age, starting out?
Cody: If you're passionate about something and you're not sure about you what you want to do, go work in that industry. Go out and just try to meet people and network. I'm someone who learned to network for a long time, and it helped my public speaking skills and self-confidence and having to meet random strangers and picking their brains. If you have a passion for something, go out and grab it, because if you don't, you'll regret it.
Cole: Make sure you're passionate about it and get ready to sacrifice certain things. Find mentors, read and just learn as much as you can about the industry that you're getting into. Always be networking and never give up.
Dontei Wynter | Staff Writer