When The Edge: A Leader's Magazine first asked me to write a column on goal-setting and the importance of having a positive attitude in life, I'll admit to being somewhat stumped.
I thought to myself, "I know how these concepts have impacted my own life, but how would I relate it to a wide cross-section of industries?"
Then it dawned on me. That's exactly why they afforded me this opportunity. The fact of the matter is, I've got an arsenal of experience with all kinds of goals. Long-term goals, short-term goals, misguided goals, blown goals, experienced goals, adjusted goals, financial goals, you name it.
Famed leadership expert John C. Maxwell has written that life can be related to a Par 5 golf hole. You need to know where the pin is so you have something to work towards. How you get there is up to you.
And so begins the tale of my wild ride through life, which has gotten me to where I am today: putting out on the green of that first Par 5, and moving to the next exciting tee box.
All of these experiences unfolded somewhat unexpectedly, both tragically and triumphantly, and there's something to be learned in that alone.
From the time I was six years old, all I wanted to be in life was an NHL radio announcer. Each morning when my feet hit the floor, beginning in Grade 1, I worked towards this goal thinking, "What can I do today to help achieve that ultimate target?"
My family was all-in with this idea. My mom enrolled me in French classes from Grades 7-12 so that I'd be bilingual by graduation. At 16, I begged for a new set of goaltender equipment for Christmas but when I unwrapped that large, heavy box, it was a new typewriter! As it turned out, my parents knew my destiny before I even did.
In broadcasting college, I laid out goals for the next 10 years: to be a play-by-play man in the Western Hockey League by age 20, to be in Regina by 22, and to be in the National Hockey League by age 25. I hit a bullseye on the first two, and although I didn't get to the NHL by 25, I was hired by the Canadian Football League at 26 (the youngest in the history of the league). Things were coming along swimmingly!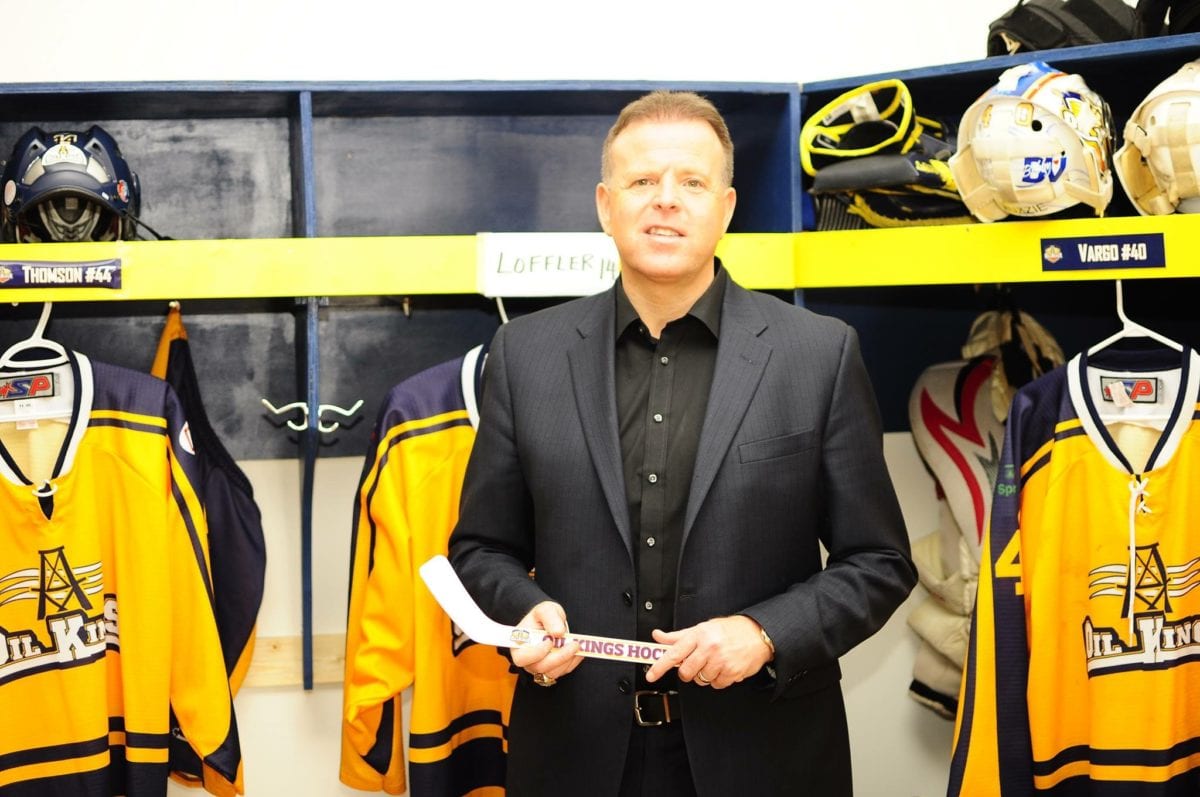 Unfortunately, at this point I took my eye off the ball. A serious alcohol addiction was rapidly taking over my life and by the time the NHL came calling in the summer of 2014, I was primed for a trainwreck.
It's true, I agreed to terms with an NHL team to be their "voice," but the euphoria only lasted a week. Once the team learned of my off-air issues, the offer was pulled. It took me a few years to accept the fact that this blown opportunity was entirely my own fault, and not anyone else's.
But that's where the rebirth happened. After facing an intervention and getting into recovery in January of 2015, a magnificent new world unfolded.
Recovery concepts are a topic for another column, but my life changed when my own sober coach mentioned these words which changed my life forever: "Stop chasing the puck and let the puck come to you. You've been chasing that NHL dream for 35 years, but the door isn't opening. Stop chasing and start listening to the opportunities which are being presented to you."
It was an epiphany! And the mantra of recovery, "One day at a time," meant so much to me in recovery that I had a bracelet made as a daily reminder. I offer these bracelets to each person I sober-coach to this day, and they wear them as a badge of honour.
I envy the people who've managed to live life one day at a time since childhood, because I didn't get into the game until later in life. But the bright side, from the perspective of my own journey, is that a lot of people never do.
That's where the idea of positive thinking comes in. "One day at a time" isn't limited to sobriety. Winning each day with a series of small goals – being a good person, helping others, learning something new, moving past resentments, being grateful for your gifts rather than obsessing over what you don't have – adds up to greater rewards than you ever could have imagined. I've reached goals and achievements in the past four years of which I never could have dreamt.
One last thing: be sure to pause every once in a while to enjoy the view of this beautiful Par 5 we call life.
Rod Pedersen | Contributing Writer
Rod Pedersen is the President & CEO of Pedersen Recovery Inc. working as a Sober Coach, Interventionist & Mental Health Advocate in Sports & Entertainment. His clients come from the NFL, MLB, NHL, CFL, CHL and CJHL.