Patrick Philippe
Patrick Philippe
Sales & Leasing Consultant
Patrick Philippe is a veteran of the auto sales industry, having sold cars since 2006 at several locations across the Greater Toronto Area. He's now a Sales and Leasing Consultant at Toronto Hyundai, located at 2460 Dufferin Street.
By Author: Jennifer M. Williams
How did you start selling cars?
I started selling cars back in mid- to late 1990s. I used to work from home, and prior to that I was working as a translator. One day a friend of mine, who was a general manager in the car business, asked me to have lunch and then boom, he made me an offer I couldn't refuse. That's when I started with the car business.
You're fluent in several languages. How does that benefit you in your job?
I speak Spanish, Italian, English is my fifth language, actually. And I also have a very good working knowledge of Russian, Greek and Portuguese.
It has been very beneficial indeed, especially when you have people who do not speak English, or do not speak French, and that helped me to build a quick rapport with customers and also build trust because I can communicate with them in their own language. I'm able to give them more information, which puts them more at ease, and very responsive.
What can customers expect from you when they visit
Toronto Hyundai?
I will answer their questions and inquiries in a straightforward manner and enable them to save time and money. And when they come in, I will put them at ease and make sure they don't feel pressured because I don't use those tactics or anything like that, it's about being professional.
Is there anything that an average car buyer should know that in your experience most don't?
One thing that is really prominent is that people looking for vehicles are very anxious, and they're suffering from anxiety
because in the past, the car business wasn't what it is [now]. You see the difference in people who think car salesmen or salespeople are dishonest. Sometimes when I meet people, instead of giving the proper information to enable us to serve them better, they sometimes withhold information. If you go to the clinic and the doctor asks you certain questions, like where is your pain or what are you feeling, not telling them about your headache or stomach-ache means the doctor can't really help you. That makes it difficult, because that creates misunderstanding.
Not all car salespeople are dishonest. There's always good and bad in anything, in spite of all the changes, especially since the introduction of the Ontario Motor Vehicle Insurance Council (OMVIC). It's an organization under the Ministry of Transportation that serves as an adjudicator should there be any problem between the consumer and the dealer. Today you have to take a course and receive certification to sell cars. It's not a lot of hours, but they show you the legal part of the business, what you can do and what you can't do, especially with the material facts. There are also services online that will give you the history of the vehicle: whether it was involved in an accident, how many owners it's had, if that vehicle's been serviced, and so on. I like dealing with straightforward people; I myself am a very straightforward person, I am very honest and fair.
As an experienced salesperson, what have you learned about addressing a customer's needs, and how do you incorporate that in your job at Toronto Hyundai?
The most important thing is following the guidelines of the company. We have a system that is professional, prompt, courteous, that shows empathy. You find out what the customer needs, because sometimes they don't know what they want themselves, and you sit and ask them a few questions and determine what the family needs or their needs are. Then you can provide a solution. It also helps to know their budget, the type of car they want, what kind of equipment and features they want, so finding out their needs is the most important.
We have a good reputation at Toronto Hyundai because we don't play games with our customers. We are straightforward with our customers. That's what people like, and that's the way I operate. And if you visit in and I'm not in, just tell anyone that Patrick sent you. They'll lay out the red carpet for you.
Next Profile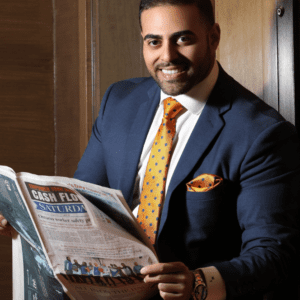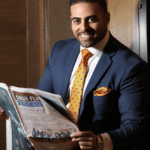 Moe Taslimi
My first day in Toronto was in May of 2015, and although it may sound pretty recent, I've managed to accomplish quite a lot since then. Sometimes I can barely believe it myself.