Protel Marketing Inc.
"An off-shore call center that works."
By Author: The Edge Editorial Team
Successfully meeting the demands of global clients since 2008, Protel Marketing offers premium customer service and round-the-clock operations, including telemarketing and sales. Complete with a dedicated executive team, helmed by CEO and president Romaine Reid, Protel Marketing provides quality, consistency, and competitive pricing for all its clients.
Protel's headquarters is located in St. Vincent, an under five-hour flight from JFK International in New York or Miami International in Florida. As a leading and accomplished BPO Contact Center, they're stationed across the Caribbean, delivering outstanding services to clients predominantly within the U.S. and Canada. Protel's contact center locations provide near-shore services, which act as an extension of their clients. Their operations are located in the beautiful Caribbean islands of St. Vincent and the Grenadines, and in Jamaica.
Protel Marketing Inc. serves business organizations that seek a reliable and consistent way of growing and supporting their customer base, centered on profits, without having to sacrifice quality. Protel merges operational excellence with industry expertise, leaving every business to benefit greatly from their services. Protel prides itself on saving on costs while maximizing productivity.
For a decade now, Protel has maintained a solid reputation for producing results and being people−oriented. Its staff strive to satisfy every client they serve and work closely with them to ensure the best outcome. Protel is a company with a proven record for quality assurance and unwavering dedication.
Protel offers a variety of modern marketing, sales, and customer support solutions. At its core, the business is 60% outbound business to consumer (B2C) telemarketing and 40% inbound sales/customer service. Protel's solutions are designed to keep direct lines of communication open, increase brand awareness, increase profitability, and decrease the costs of new customers while servicing existing ones.
Services start at $9 CDN per hour (plus tax):
Customer Service
Inbound/Outbound Sales
Lead Generation
Appointment Setting
Survey
Collections
Online Chat Support
Back Office Support
Live Answer
Data Processing
Why choose Protel Marketing? Because of its dedication to its clients and making sure that everyone has a memorable experience. It's not just about the money, but the process as well. Protel offers both profitability and loyalty in every aspect of the job.
Next Profile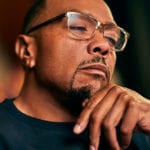 Timbaland
Timbaland is without equal in his influence, groundbreaking sound inventions, and partnerships with scores of upper-tier modern musicians.