Mr. Jerk
Caribbean/Asian Jerk Fusion!
By Author: The Edge Editorial Team
In 1979, Mr. Jerk had its humble beginning in Toronto, Canada in the backroom of a small West Indian grocery chain. The demand for jerk pork and chicken was so overwhelming from its customers that, in 1986, the Jamaican owners opened their first Caribbean restaurant, specializing in jerk products.
This original restaurant was established in a very small space in North York, Ontario. It was so small that a reporter from The Toronto Sun described it as "not much larger than a closet". At this time, most Caribbean restaurants were known mainly for their patties, stews, and curries. No one could ever imagine what a phenomenon this little restaurant would unleash on the international scene, when they offered authentic Jamaican jerk products for their customers for the first time outside of Jamaica.
For over 26 years, Mr. Jerk has been a closely held, successful chain of restaurants, operated by individual owners. Mr. Jerk's reputation for having some of the fi nest jerk products has spread far and wide. Is it any wonder why so many of its competitors have tried to imitate Mr. Jerk, but haven't been able to duplicate them? What many may not know is that it's not just an ordinary Jamaican menu that customers are offered when they enter. The savory menu is an infusion of Jamaican and Chinese cuisine, making it the best possible combination of memorable island spices and beloved Chinese dishes.
Customers will be happy to know that Mr. Jerk is also available for full service catering for events of any size. Whether it's a wedding, birthday, or BBQ, this Toronto hotspot won't disappoint when it comes to meeting your needs. The menu also offers daily specials, giving you something extra to look forward to on your visit.
Mr. Jerk promises to deliver authentic Jamaican jerk products and other Caribbean dishes, with excellent service to its customers at the highest quality and best prices every single visit.
Get a taste of the Caribbean/Asian Jerk Fusion at 1166 Morningside Ave. Scarborough, Ontario M1B 3A3
Next Profile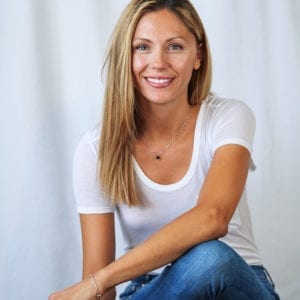 Lauren Shirreffs
For 2Social CEO, Lauren Shirreffs, the belief that there's no such thing as a problem without a solution, is a daily practice.