Photo courtesy of Jamaica Tourist Board
Jamaica Tourist Board
Now more than ever before, travelers maintain wellness and self-care as a priority to attain a much-coveted balanced lifestyle, even on vacation. The Global Wellness Institute reports that wellness tourism is on an upward trajectory, with almost one billion world travelers expected to make wellness-inspired trips this year.
By Author: The Edge Editorial Team
While wellness-focused trips have seen an uptick in the past few years, for 2019, travelers are specifically drawing their focus to wellness through water. Jamaica has long been a popular destination for digital detoxes and yoga retreats, but the island is brimming with unique, aquatic-inspired experiences for visitors to discover.
Wash Away the Stress at Milk River Bath
On the South Coast of the island in the town of Milk River, travelers can experience one of the best mineral baths in the world. Milk River Bath contains high levels of magnesium, calcium, sulfate, and natural chloride, averaging consistent temperatures of 90 to 95 degrees Fahrenheit throughout the year. Its waters have been found to be remarkably radioactive, more so than those of leading European spas, (fifty-four times the strength of the minerals at the luxurious Baden Spa in Switzerland). The mineral waters are especially recommended as a treatment for those suffering from rheumatism, arthritis, sciatica, and nerve conditions as well as liver disorders.
The Milk River Hotel & Spa offers absolute peace and serenity among the lush landscape of rural Jamaica with access to Milk River Bath. As part of its spa experience, the hotel allows visitors to privately enjoy the therapeutic virtues of the bath, in exclusively assigned bath houses.
Take a Soothing Dip at Rockfort Mineral Bath
Nestled in the ruins of Rockfort, just on the outskirts of Kingston, the Rockfort Mineral Bath is fed by a cold spring from the Rock River, and was first discovered in 1907. Highly sought after by locals and visitors alike, the waters at Rockfort are radioactive and rich in minerals including calcium and sodium bicarbonate. These minerals along with its saline content are said to have therapeutic properties, stimulating vital bodily processes such as blood circulation. Visitors can soak in all the benefits of the soothing waters by dipping in at the swimming pool, private whirlpools, or one of 11 open-air baths.
Soak in the Healing Waters of Bath Fountain
Bath Fountain, located in the foothills of the John Crow mountains in the St. Thomas parish, has been a popular destination for naturists since its discovery in the 17th century. Its two springs, one cold and one piping hot, contain lime, sulfur, and magnesium – giving it healing properties. The waters are said to aid in the treatment of many ailments including gout, rheumatism, and skin conditions. At the nearby Bath Fountain Hotel, a secluded 16-room property, visitors enjoy convenient access to running water from the mineral springs which feed directly into the hotel's indoor baths.
Refresh with a Traditional Jamaican Bush Bath
A traditional form of healing ailments in Jamaican culture, a bush bath is a must-try treatment for wellness-driven travelers. Often prepared outdoors, a bush bath can utilize a variety of fresh herbs, roots, leaves and fruits, steeped in a running bath to treat stress, common colds, skin conditions, and more. Visitors can experience this homeopathic therapy at various spas throughout the island including Fern Tree Spa at Half Moon or FieldSpa at Golden Eye, which offers four different Healing Waters Bush Baths.
Check-in for an Oceanfront Wellness Retreat
On Negril's west end, Jackie's On The Reef provides a wellness retreat dedicated to nurturing the mind, body and soul. The whimsical waterfront property offers guests endless opportunities to connect with the sea including yoga, meditation, and spa treatments. One of its most notable offerings, the Watsu treatment, combines the use of water with the principles of shiatsu to create a nurturing form of bodywork. Guided by a specialized therapist, the treatment takes place in warm, waist-deep water to take weight off the vertebrae, allowing the spine to twist and stretch – ultimately relieving pressure off the nerves and organs. Watsu can be a profound treatment believed to treat the mind and renew a person's sense of connection and oneness with others.
For more information on Jamaica, go to www.visitjamaica.com.
Next Profile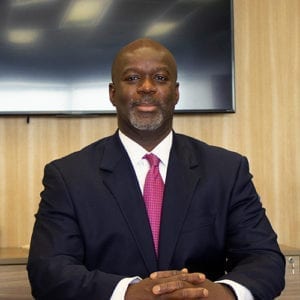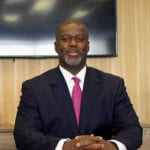 Dennis Mitchell
The Chief Executive Officer and Chief Investment Officer of Starlight Capital.
About Jamaica Tourist Board :
The Jamaica Tourist Board (JTB), founded in 1955, is Jamaica's national tourism agency based in the capital city of Kingston. JTB offices are also located in Montego Bay, Miami, Toronto, and London. Representative offices are located in Berlin, Barcelona, Rome, Amsterdam and Mumbai.
TripAdvisor® ranked Jamaica as the #1 Caribbean Destination and #14 Best Destination in the World in 2019. Also this year, the International Council of the Pacific Area Travel Writers Association (PATWA) named Jamaica the Destination of the Year and TravAlliance Media named JTB Best Tourism Board, and Jamaica as Best Culinary Destination, Best Wedding Destination, and Best Honeymoon Destination. Additionally, the JTB has been declared the Caribbean's Leading Tourist Board by the World Travel Awards (WTA) for thirteen consecutive years between 2006 and 2019. Jamaica also earned the WTA's award for the Caribbean's Leading Destination, Leading Cruise Destination and Leading Meetings & Conference Centre 2018 for the Montego Bay Convention Centre. Jamaica is home to some of the world's best accommodations, attractions and service providers that have won several awards throughout the years.
For details on upcoming special events, attractions and accommodations in Jamaica go to the JTB's Web site at www.visitjamaica.com or call the Jamaica Tourist Board at 1-800-JAMAICA (1-800-526-2422).  Follow the JTB on Facebook, Twitter, Instagram, Pinterest and YouTube. View the JTB blog at www.islandbuzzjamaica.com.