Darrell Keezer is the founder and CEO of Candybox Marketing, a digital marketing firm based in the Toronto suburb of Mississauga. In addition to being a successful small business owner (Canadian Business and Maclean's listed Candybox on their 30th annual Growth 500 list in 2018), Darrell is also a keynote speaker invited to dozens of events every year across Canada and the U.S. to share his knowledge on digital marketing, social media, and reaching millennial audiences. He spoke with The Edge about how digital marketing is evolving, his entrepreneurial journey, and more.
How has digital marketing changed in the past decade?
In the digital marketing sector, measuring change within a large expanse of time such as a decade is difficult to do, as it seems like everything changes with each passing year. In 2018, for instance, Snapchat was making waves with rivals Facebook and Instagram, only to be interrupted by one single update where their rival added Stories to their apps. In one move, Snapchat lost what made them unique because their competitors provided a similar user experience. Due to the changing industry, our team meets regularly to review strategies, platforms, and tactics to ensure they are still relevant month over month.
But we have seen a consistent push towards providing customers with exactly what they need when they need it. They don't want to read a lot of content, click through a number of different pages, or spend time learning. We now need to connect users directly with their end goal and make it stupidly easy for them to convert on any device. Video continues to grow in reach and popularity as we all consume more content each year, and the industry has been launching content faster, rather than waiting for perfection as the demand increases.
What changes do you anticipate in the next five years of digital marketing?
I believe that winning companies will become more authentic in their marketing as real-time connections (video and real-time chat) are now expected from end users. These kinds of formats cannot be faked, over-automated, or completely outsourced. People desire a real connection with brands.
These changes will push companies to either participate more in their digital marketing strategies or give up market share to other companies who are willing to engage with customers. Marketing used to be outsourced to different vendors to "check things off" that needed to get done, but teams now need to work closer together in order to execute great campaigns. Marketing agencies will move from an outsourced team of professionals into an integrated team, working closely with their customers more than ever before.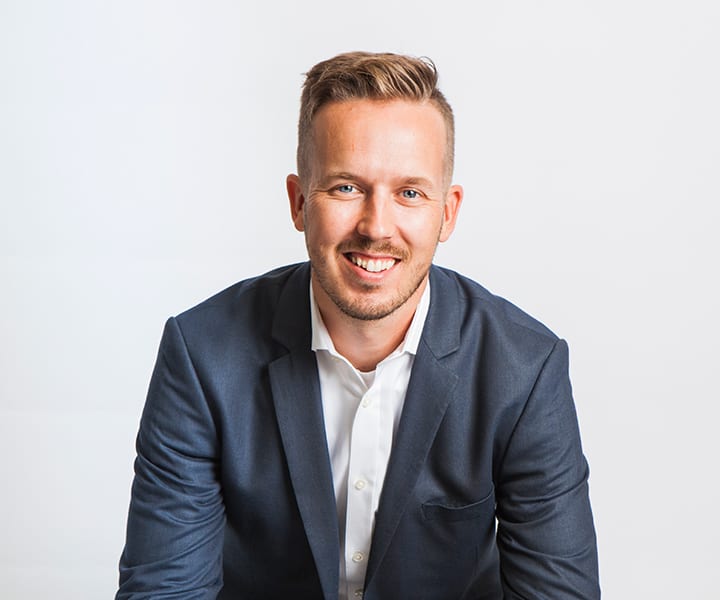 What's the biggest mistake a company or business can make with their website and/or social media?
I hate to use this question to shamelessly promote one of my books, but I literally wrote a book entitled 37 Ways Your Website Died (And How to Resurrect It) back in 2014 that's still relevant today. If one link in your chain is broken, nothing works. If one part of your website strategy is broken (your call-to-action, mobile experience, offer, colour scheme, accessibility), you are turning away customers at the door.
Companies need to start with the end goal in mind and work backwards when it comes to crafting a website experience or launching a social strategy. You need to ask yourself, "What do you want people to do?" and then figure out a digital marketing strategy that focuses on that single action. Use customer stories (a.k.a. journeys) to guide your plan instead of your company creating a structure that works for you.
It's easier said than done, but if you focus on your customer first, marketing plans can write themselves.
What inspired you to create Candybox Marketing and Launch48?
During the Great Recession of 2008, I was laid off from my job. It was one of the worst experiences of my life and I was surprised that even though I was doing great work, I had no job security even in tough times. I created Candybox because I wanted to do what I loved without having to worry if I was going to be laid off every day. It sounds simple, but it's true.
I started a digital agency specifically because I was not happy with what the market had to offer in the area of digital marketing. Everyone would outsource work overseas to people who had no idea who the end customer was. I watched companies launch websites that looked terrible, with equally horrible online campaigns that didn't drive results. I knew that if I gathered the right team of people, I could build a really sweet company that made eye candy for our customers.
Three years ago, I launched my second agency, Launch48, because I saw a rising demand for small websites to be launched quickly. I was turning away tons of customers because they didn't have the budget or time to launch a large website, so I created a company that focused on creating websites in two days flat. We're now a few years into this new venture and launching new sites every day.
Why do you think so many companies don't understand how to connect with and utilize millennials as a market and in the workplace?
Millennials are the media's scapegoat. You'll see headlines like "Millennials Killed the Automotive Industry" or "Millennials Are Not Going to Casinos". The media has decided that millennials are the worst humans to walk the face of this Earth, but the sad fact is, they aren't very different than previous young generations.
If companies want to understand how to connect with millennials, they will first need to drop their misconceptions of them and find out what they are looking for in their careers. I personally believe that most millennials are incredible employees if treated correctly and appreciated for their talents.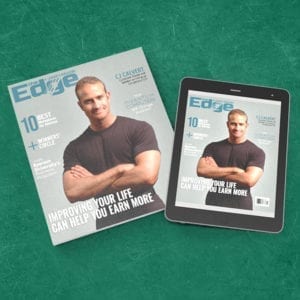 Maureen Simpson | Editor-at-Large