Get The Edge Over COVID-19
Take advantage of a 66% discount and secure your Exclusive Ad Space in our September/October issue of The Edge Digital Magazine. We only showcase one company, per industry, per city, in each issue. This is how we provide your business with exclusivity.
Book a free consultation to learn more:
Advertise your Business During the Ontario Stage 3 Reopening
Annual print quarterly circulation of 30,000
Growing Community of 75,283+ Online Subscribers
Retailed in all Chapters & Indigo Stores across Canada
Publishing Print and Digital magazines.
COVID-19 Stage 3 Reopening Special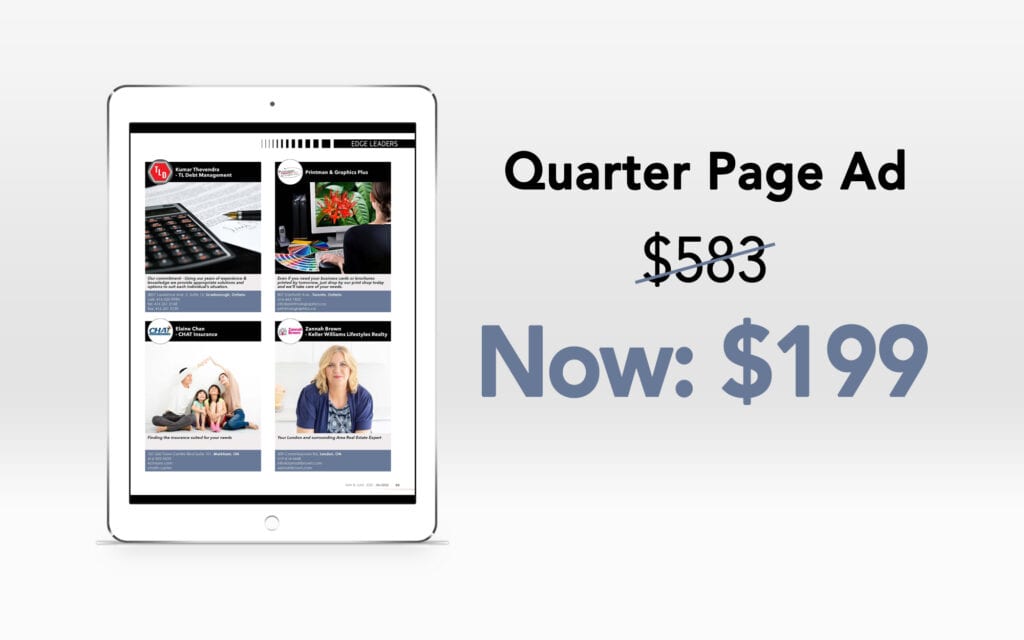 Be Marketed to 75,283+ Subscribers
The Edge: A Leader's Magazine understands the impact COVID-19 has caused on local businesses. We want to help your business grow during these uncertain times so you can get The Edge over COVID-19.
To show our support, we have launched a Bi-Monthly Digital Magazine, that can showcase your services to over 75,283+ of our subscribers in Ontario.

Book a free consultation to learn more:
Check out July/August Digital Magazine